Abandoned transactions are a serious concern for online businesses. However, could the negative effects of card declines be removed if a consumer was prompted to pay with cash when their card wasn't accepted?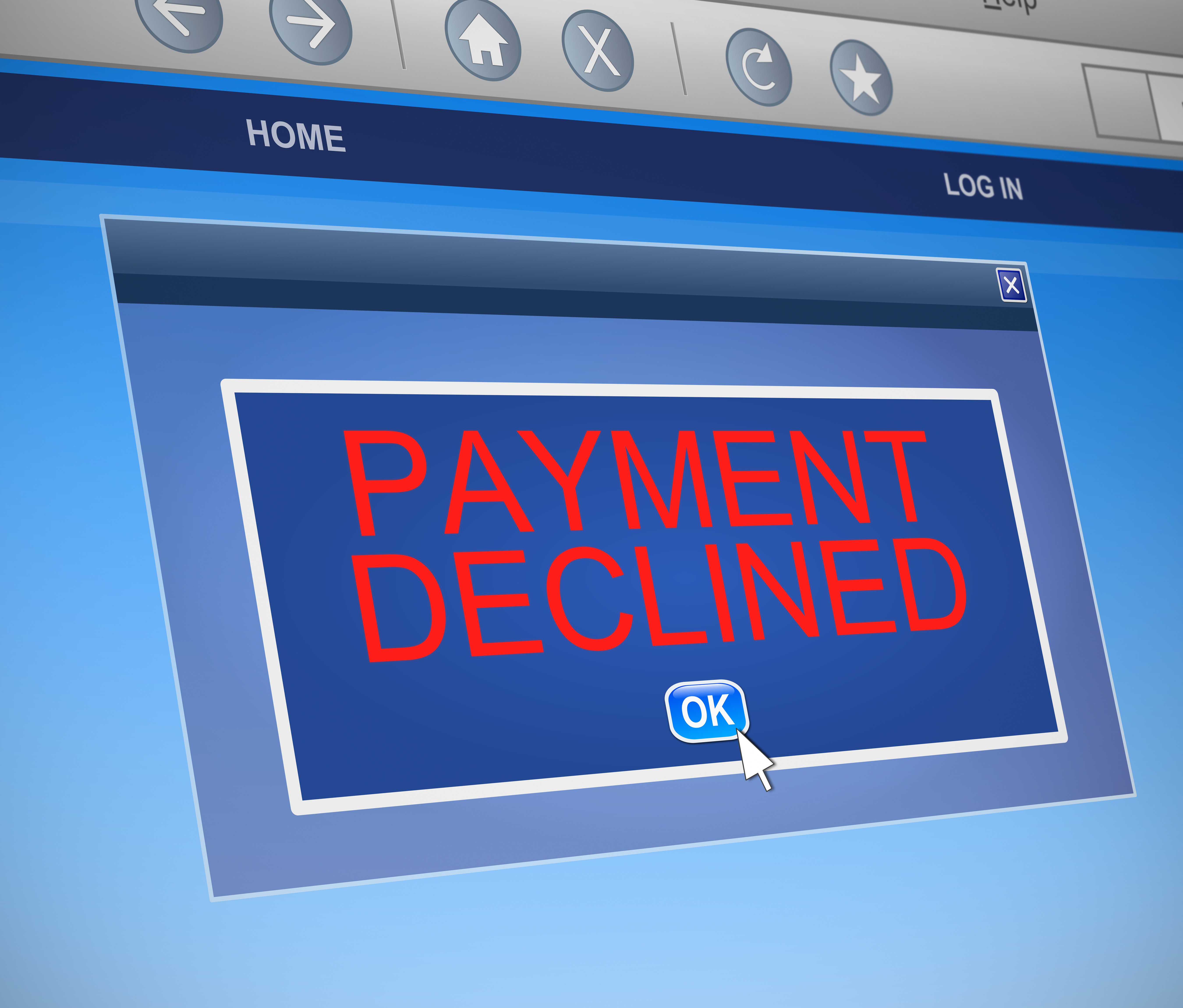 It's no secret that credit and debit cards are the most widely accepted and therefore the most widely used methods of payment for online shopping. In fact interesting new research from the Paysafe Group has found that, 43% of consumers have paid for an online purchase using their credit card within the previous month, with a further 33% using their debit card. This is not surprising as consumers prefer using payment methods they know and trust and tend to avoid using those they perceive as being too new or unknown.
However, one in ten card payments are declined. Although a 9% decline rate may not seem particularly significant, it's a big enough number that 57% of merchants think it is having a negative impact on their bottom line.
Why do we need alternative payment methods?
The good news is that this research has also shown that 65% of merchants say that online shoppers will try a different payment method if their credit card transaction fails, meaning a sale isn't yet lost. Some of these shoppers may use another credit card or a debit card to complete their purchase - but what if they don't want to input even more personal details - and also this would not be an option for many people who just have one bank card, or the untapped market of customers who don't have any.
This clearly shows the importance for merchants to be able to accept a range of payment alternatives in order to keep their cart abandonment rates as low as possible and to grow their business.
The preference for cash payments
Typically customers turn to cash when their card is declined. And contrary to many reports; cash is still thriving.
87% of consumers researched used cash to make purchases in the last month, while 83% visited ATMs, and cashback remains strong. Overall, 41% of these consumers were not interested in hearing about cash alternatives, a clear indication of the ongoing influence of cash.
Despite this preference; globally only 30% of online merchants accept cash payments - whereas 56% believe a substantial number of people want to pay with cash online; and we have learned that the number of merchants that accept online cash payments is expected to increase by 50% before the end of 2020.
As well as helping to keep card abandonment rates as low as possible, there are other benefits to offering an online cash payment option for merchants and consumers alike. Cash payments are secure for consumers while guaranteeing that merchants get paid.
Access the Paysafe research report:
https://www.paysafe.com/lost-in-transaction-the-future-of-payments-for-smbs/