Shopping online has become a regular habit for many of us. A recent survey of 1,000 UK shoppers by marketing consultants Ingenuity showed that 94% of respondants had made an online purchase in the last year. What's not to love about skipping the parking hassle, the crowds and the long queues?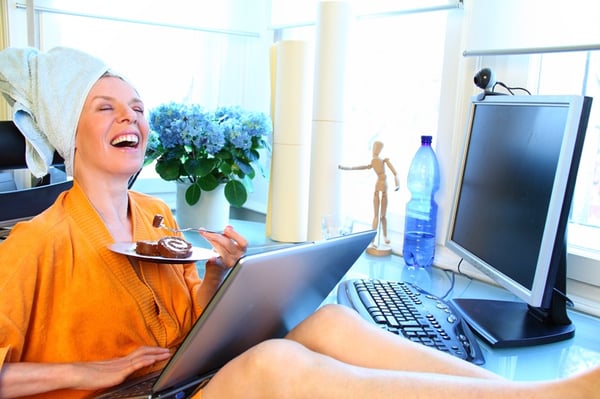 Shopping online means you can browse at your leisure at a time that suits you with no worry about opening hours. You can compare items from several online retailers without leaving the sofa. You could even send a product link to your friends to see which dress they think would suit you best. When it comes to Christmas gifts, online shopping really serves us well. We don't have to go out in bad weather or dicey road conditions, and we can have presents gift-wrapped and sent directly to the recipient. What's not to love?
Online shopping does have one drawback that people are not happy about. The payment options.
More than 60% of those surveyed said they wanted safer payment options, while more than 50% said there are not enough payment options. A whopping 73% worry about identity theft, and 12% reported that they had been the victim of online payment fraud. Clearly, as much as we love shopping online, we don't exactly love paying online.
PiPiT Pay-In-Person offers the Best of Both Worlds
One compromise that many consumers chose is a sort of online catalogue shopping. Some shops and grocery stores allow customers to place an order on their website and then come to collect it and pay for it at the store. A new payment system takes that a step further and allows consumers to shop online, pay in person and have their purchases delivered.
PiPiT is a payment option that shoppers can select when buying online just as they would opt to use a bank card or PayPal. With this new option, however, the website sends the customer a bar-coded receipt to bring to the Post Office to pay there. When the Post Office notifies the merchant that the customer has paid, the merchant sends out the goods.
This is the best of both worlds – convenience and security. Consumers can enjoy all of the benefits of shopping online without worrying about the security of using their bank cards online. They can still shop from the sofa at 11:00 pm in their pyjamas, and they can pay the next day when they are in town. PiPiT really does let consumers have their cake and eat it too.