In an increasingly complex world of payments, it's refreshing to be able to present a simple solution to a global challenge.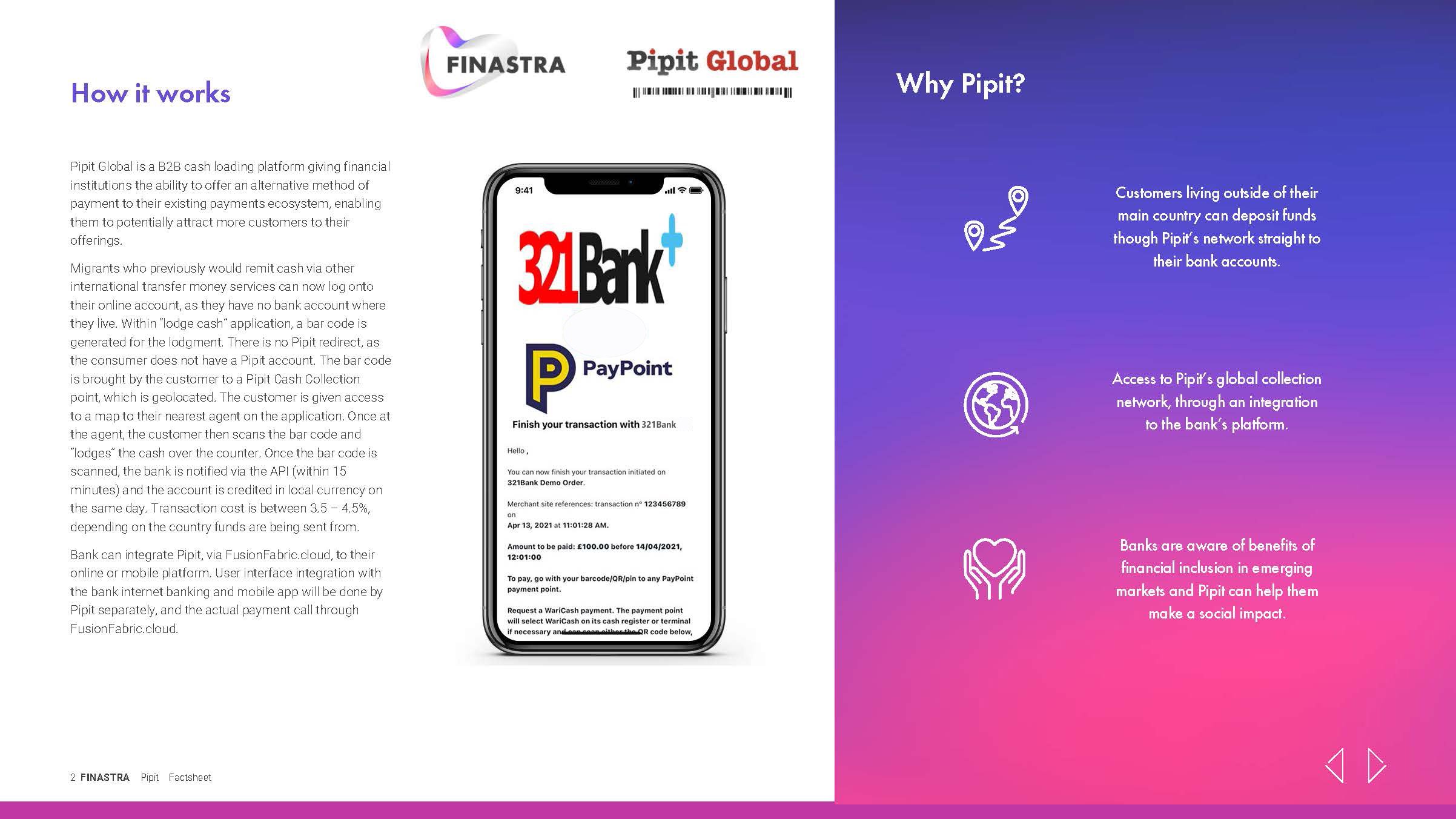 The challenge? How to enfranchise the CASH consumer in the digital economy.
The solution? Pipit Global's cash payments platform, which enables a bank's customer to conduct day-to-day banking at over a million locations in over forty countries worldwide.
Simplicity
Pipit offers banks' customers a simple, intuitive way to create barcoded lodgement or withdrawal instruments that can be presented at physical locations (OTC, ATM) to facilitate cash transactions.
The service also allows banks access to a one-stop global digital agency banking network to serve their customers.
Opportunity
By allowing simple cash lodgements, banks and their customers are afforded the opportunity to transition easily towards greater digital financial inclusion and adoption, whilst maintaining the option to switch between cash and digital transacting as desired.
Expansion
By offering a truly global cash payments platform Pipit can help banks to enter new territories and serve cash customers without the need to establish branch networks.
About Pipit
Pipit Global is a B2B cash loading platform giving financial institutions the ability to offer an alternative method of payment to their existing payments ecosystem, enabling them to potentially attract more customers to their offerings.
Banks can easily integrate Pipit via Finastra FusionFabric.cloud, to their online or mobile platform. User interface integration with the bank internet banking and mobile app will be done by Pipit separately, and the actual payment call through FusionFabric.cloud.