Ghana's journey towards economic development is remarkable!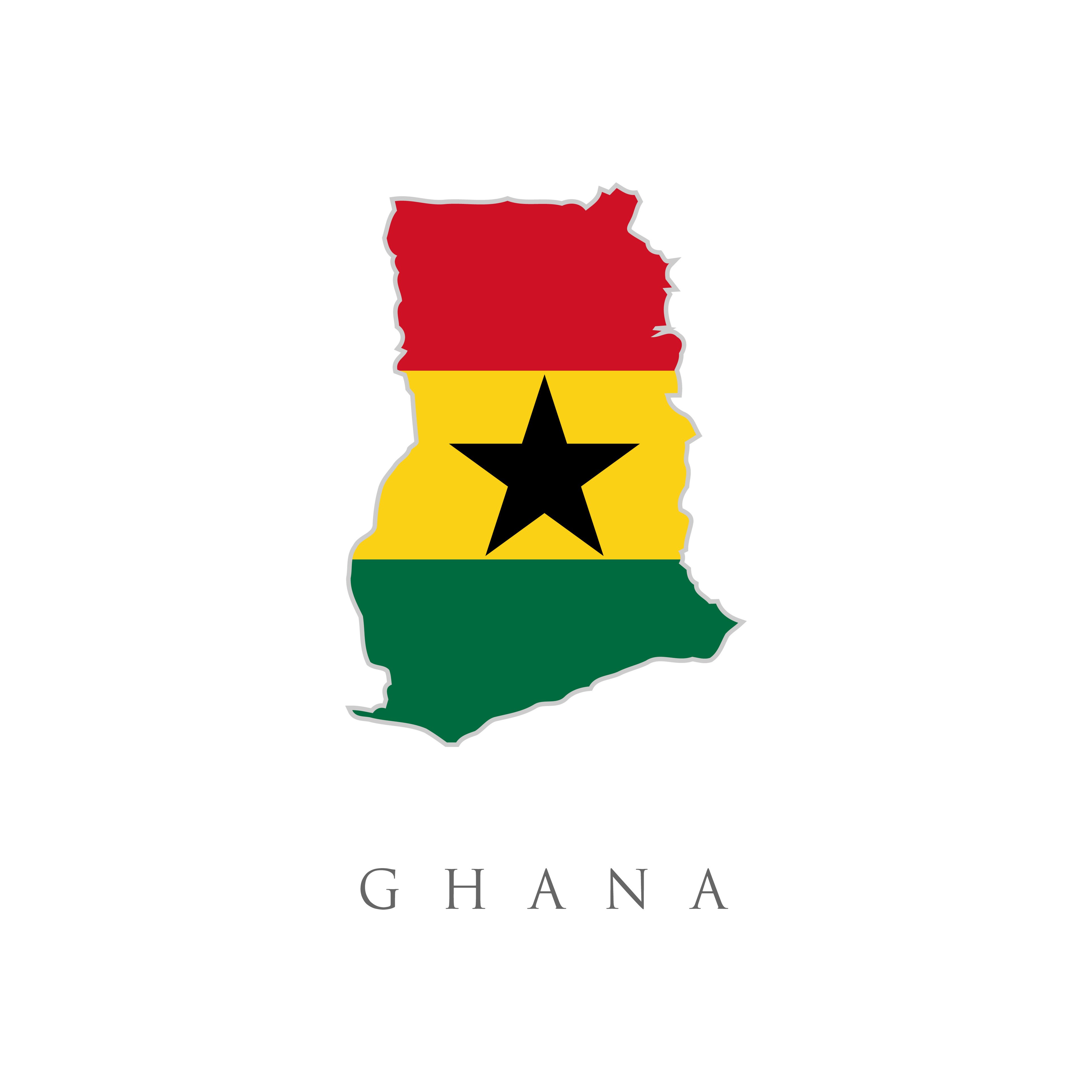 As well as being the world's second largest producer of cocoa (1st is Cote D'Ivoire), having the second largest gold mine in Africa (after South Africa); with a population of 30.4 million, it is the second largest and one of the fastest growing economies on the African continent.
Ghana was the first African nation to achieve independence from a colonial power (the UK) by declaring independence in 1957 and became an independent commonwealth in 1960. It has also been the first Sub-Saharan African nation to achieve the United Nations Millennium Development Goal 1 to halve extreme poverty.
It is regarded as a fast and stable economy, and this is reflected in its growing financial and FinTech sectors. Much of this financial services and FinTech lies in its capital city, Accra.
The Government of Ghana has shown strong commitment to financial sector development, and improved governance in financial markets remains an important focus for continued development and innovation.
PAYMENTS IN GHANA
The most popular payment instrument in Ghana is cash, however mobile payments (locally referred to as "Mobile Money") have seen significant growth in the past 5 years. According to a Digital Payments Diagnostic Study published by Ghana's Ministry of Finance, 99% of all payments made in 2017 were made in cash.
However, between 2018 and 2019 mobile payments recorded a 317% growth in transaction volume and 267% growth in the value of transactions. This volume has continued to grow, and Ghana is now considered the fastest growing mobile payments market in West Africa.
Online payments have also seen significant growth over the past few years. In Q1 2020, it was reported by the Ghana Interbank Payment and Settlement System that the use of electronic payment channels grew by 81% year on year – to US$ 13 million from US$ 7.2 million in 2019.
BANKING AND FINANCIAL INCLUSION IN GHANA
Banks operating in Ghana are a mixture of international global banks, and native-born Ghanaian banks. They include Ghana Commercial Bank Limited, Ecobank Ghana, Zenith Bank Ghana, Barclays Bank of Ghana, Agricultural Development Bank and UniBank Ghana.
In the past, banks focused more on corporate banking and high net-worth individuals than on offering financial solutions to everyday Ghanaians. However, the attractive growth of Mobile Money has demonstrated the potential of retail financial services and has since increased their interest in financial inclusion across the country. Recognising that mass market banking presents a significant opportunity for growth, many banks are now also using digital channels to broaden their reach and customer base.
Ghana was the first country in Africa to get connected to the internet in 1994 and now has 100% mobile phone penetration. Banks are looking to leverage the mobile phone as a channel for delivering financial services, and multiple banks have now developed mobile banking services, deploying solutions developed by domestic FinTech companies.
Kantar Financial Inclusion Insights report that 58% of adults in Ghana are now financially included, and Ghanaians have roughly the same level of access to banking and Mobile Money (36% and 29% respectively). The rate of financially included adults is expected to rise to 85% by 2023.
MOBILE MONEY IN GHANA
Ghana is the fastest growing Mobile Money market in Africa and therefore one of the key drivers of the payment systems in Africa. The Mobile Money wallet /eWallet is mainly used to transfer value from one person to another (P2P), for payment of goods and services such as buying airtime, paying for utility bills, Gold and DSTV bills, salaries of some workers, taxi fares, micro-credit, savings and micro-insurance.

Kantar Financial Inclusion Insights reports that 17% of Ghanaian adults are currently actively using a registered Mobile Money account. In fact the rate of financial inclusion has doubled in rural areas, driven by a fivefold increase in access to non-bank financial services in other words - Mobile Money accounts.
Payment solution companies such as Expresspay and Pipit partner Zeepay and are already key components of the country's FinTech ecosystem; and cryptocurrency technology is gaining acceptance – the Bank of Ghana is at an advance stage of introducing its own digital currency.
It is predicted that Mobile Money will be the largest segment in the financial services sector with a total transaction value of US$3,980m in 2021. And the number of Mobile Money users is expected to increase to 11.49m users by 2025.
THE FUTURE IS FINTECH
Ghana is working to foster and promote its FinTech and digital ecosystem with the launch of a digital financial services; and in 2020 the Bank of Ghana announced the establishment of a new FinTech and innovation office and this will help the Bank's cash-lite, e-payments, and digitisation agenda.
Research from The FinTech Times estimates that there are at least 70 FinTech solutions in the country and as high as around 500 startups.
At Pipit Global we are currently partnering with 3 of these innovative companies: People's Pension Trust of Ghana are a FinTech platform offering the casual economy an opportunity to invest in a pension. Our partnership will enable migrant Ghanaians living overseas to lodge cash from to a pension account in Ghana for their retirement. Through our partnership with PayAfrique, a Ghana based remittance platform, migrants can remit cash securely and at lower rates from the EU and UK to West Africa. And thirdly, we are partnering with Emergent Tech Africa, a Ghana-based innovative payments platform aimed at emerging markets.
There are many opportunities for innovation and collaboration in the Ghana FinTech sector for the following reasons:
There is a financially stable population – 73% of adults live above the poverty line and 75% say their income allows them to cover basic expenses, save a little bit every month and buy some expensive goods.

Almost all Ghanaian adults own a mobile phone, have basic numeracy and have the necessary ID to register for a formal account. Most are also aware of mobile money services.

High consumer engagement in advanced financial activities – at least 59% of Ghanaian adults purchase insurance, 67% save and 40% invest.

At least 60% of adults send and/or receive remittances.
Across the African continent, Ghana is indeed emerging as a strong hub following closely behind the big four countries of Nigeria, South Africa, Kenya and Egypt.
Ghana is poised to embrace FinTech innovation and is a market to watch not just in 2021 but beyond.