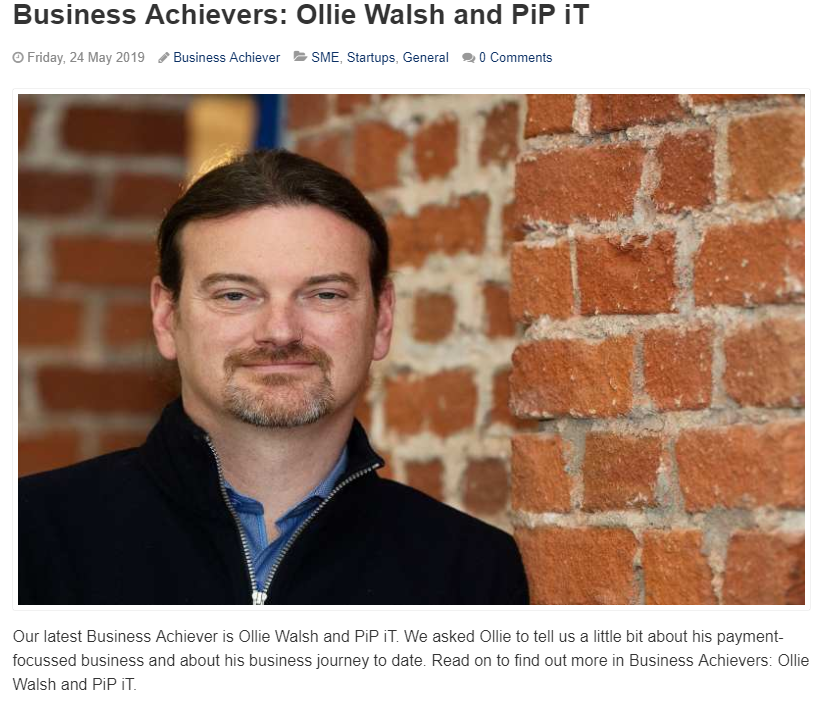 PiP iT is a cash transaction platform aiding migrants in providing financial support to their families at home.
The initial model was purely ecommerce. The consumer ordered from a website, picked 'PiP iT' as the payment method and was emailed a barcode for the order. This barcode could be scanned at a collection partners e.g. Post Office, and paid for in cash. Once payment was made, the website shipped the goods.
With an initial seed funding (€125,000) from angel investors in Ireland and a matched funding by a Social Impact fund in Sheffield, called the Key Fund, we began - PiP iT, a Financial Inclusion company as most of the people who would use the service are un/under banked. Accepting the funding meant participating in a Social Impact Accelerator in Sheffield called Dot Forge Impact. PiP iT CEO, Ollie received the offer email on a Friday afternoon. The following Tuesday he moved to Sheffield.
"The process of moving country, even a seemingly easy move from Ireland to England, made us realise how difficult migrating is" says Ollie. Renting a house, opening a bank account etc etc.
€60B a year is remitted out of the UK and around 15% of that is cash. Remitting cash costs up to 9.5% of the transaction value, which is a huge fee. As a Financial Inclusion company, we saw this fee as a tax on the poor.
The PiP iT team found that 30% of the cash being remitted was for paying bills. We started contacting billing platform in west Africa about integrating with them so migrants in the UK could use PiP iT to pay bills for their families at home, using cash in the UK Post Office. Our first transaction was in April 2017 and was a bill payment from UK to Ghana.
From there we built out additional models of loading cash to e-wallets and cross border cash lodgements to bank accounts (for migrants who have an account in their home country, but can't get one in their host country).
Read the full article here:
https://www.business-achievers.com/general/business-achievers-ollie-walsh-and-pip-it