For the last several decades there's been a theory, promoted by various economic theorists and experts that the cash will disappear and we will enter a cashless society. And yet, cash is king.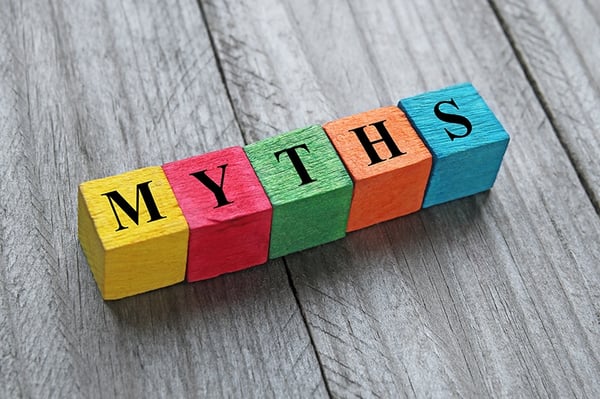 Let's go through the 3 most common cashless society myths;
Myth # 1: Cash costs more than electronic payments
While comparison among payment instruments mostly focuses on the cost element (easily quantifiable), the qualitative aspects (difficult to quantify) and the consumer perspective too often stay in the background. Banks, card companies and other providers of electronic payment services are all interested in seeing banknotes and coins disappear. Why? It's simple, they don't make money from cash transactions. It is worth mentioning that all studies conclude that credit cards are by far the most expensive payment method for the consumer and the merchant:
The European Central Bank's (ECB) 2012 occasional paper found cash payments to have the lowest social costs per transaction

The British Retail Council's (BRC) 2012 study found that "unjustifiably" high debit and credit card fees are carried over to retailers and consumers, and that the costs of credit and debit card transactions rose while those of cash fell

The 2012 US Federal Reserve Bank of Kansas study showed that cash and debit cards had the lowest social cost per transaction.
Myth # 2: Sweden is basically cashless.
Hmm...no! Having a cashless society was a strong dream for Sweden but following a study from March 2018, that idea could be put aside. 68% of people polled in a survey were not on board with the idea of a cashless society. For more on this, read our previous blog.
Myth # 3: No one uses cash anymore
It's true that in urban developed areas cash use is declining but when research data is examined more closely by age, it showed younger generations are still using cash as a payment method. To be more exact 66 percent of millennials admitting they carry cash versus 75 percent of those aged over 55.

In 2011, a World Bank survey revealed that over 2.5 billion people around the world are unbanked. Reasons for this range from poverty to the cost, travel distance, and paperwork involved in opening an account.
Financial inclusion platforms like PiP iT are enabling such groups to be able to gain access to digital banking world through secure and fast service like eDeposits and eWallets.