PiP iT are delighted to have made it to the finals of the 'Future of Finance Challenge' competition organized by Tech London and Venture Spring.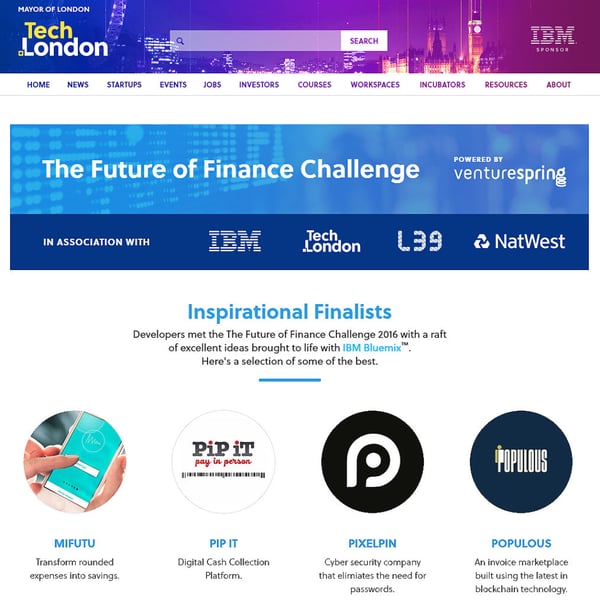 Out of several hundred FinTech entries to the competition, PiP iT made it to the last 25. As a start-up, we think it is amazing to be listed amongst such innovative FinTech companies!
Click here to see the full list of finalists.
From the list of finalists, we really like Flyto – travel instalment company, Bud – tailored banking app and Sonect – cash withdrawal solutions, as they are innovative and alternative FinTech companies for consumers.
A big congratulations from us to Edgefolio – the competition winners, a big data company that connects investors with fund managers. Well done!
For us in PiP iT, the great thing about being shortlisted is the recognition that cash solutions, like ours and Sonect's, are innovative models in the FinTech world. Once again, we take this as evidence that the so called 'war on cash' is being driven by the traditional finance industry as it suits them and is not consumer focused. The traditional finance industry is offering services that are good for themselves, not what is good for consumers.
In the UK over 50% of all transactions are still in cash. Cash is still King! With PiP iT, consumers can now spend that cash online, like they can spend it anywhere else.
If your business wants to accept cash for its online sales, get in touch and we'll set you up.