We are delighted to take this opportunity to announce the launch of a partnership with Interpay Africa. Interpay are one of west Africa's leading payments platforms and our partnership enables a completely new FinTech service to disrupt the remittance market.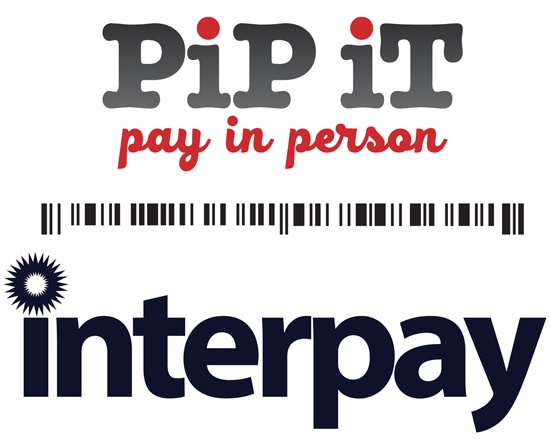 The remittance market is dominated by established money transfer brands as there are very few ways for migrants to send money home. Bank transfers are rare as it is difficult for the migrant to open a bank account in their host country. The number of bank accounts in home countries are even rarer, with some African countries having as little as 10% of adults having a bank account. With no bank accounts, there are no credit or debit cards to transfer from. The migrant can buy a pre-paid card in his/her host country, but cannot transfer that to an individual at home.
This leaves migrants with little choice but to use expensive cash transfer services, with fees up to 12% of the transaction value.
Money is sent home generally to pay the family bills, be it the basics of light and water or expenses such as school or medical fees.
Our new PiP iT/Interpay Africa partnership enables migrants from West Africa living in UK to pay, with cash in any UK Post Office, family bills in their home country.
People do not remit the money, they pay the bills directly.
The system is simple to use. The person living in UK logs onto Interpay Africa site and creates a free account. They can then select a service they want to pay on behalf of a family member in their home country. Once they select the amount, a bar code is generated which is sent to their phone. This bar code can be presented in any Post Office in the UK and paid like any domestic bill.
This is a 'closed loop' system where payment is made to a company or institution, not to an individual. This removes the risk associated with remittance which means the combined PiP iT, Interpay and Post Office fees are a fraction of sending money home.
Now Live in Ghana
Phase One of the PiP iT Bill Pay Service is now live in Ghana. Customers can load cash into a InterpayAfrica.com ewallet. From there they will be able to select bills they want to pay.
Over the coming 12 weeks we will be launching a series of bills that can be paid via PiP iT.
Towards the end of this year/Q1 of next year, we will be expanding the number of countries that bills can be paid in.
Sign up for our newsletter (scroll to the bottom of the page) to receive notifications of when we are live with new partners.