This month PiP iT is joining forces with Zeepay.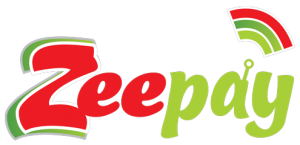 Zeepay are a Ghanaian company focused on providing integrated mobile payments services with mobile wallets targeting the unbanked and banked population. The objective is to bring the unbanked into the financial stream, and to ease payments and collections for the banked population.
This focus aligns perfectly with our mission in PiP iT.
PiP iT is here to help the financially disenfranchised operate in society without restrictions placed on them by the traditional banking industry, and without the unnecessary costs placed on them by traditional financial institutions such as the payment transfer services.
Zeepay operates as an aggregator bringing transactions from all channels together on one single platform. The company's core application is designed to integrate all types of payment platforms, banks, merchants, Mobile Network Operators (MNOs), and other companies with subscriber-based transactions.
Zeepay's objective is to include about 50% of the unbanked population through the provision of mobile financial services with retail enablement. While improving revenue mobilization for Government, Municipals, Insurance, Banks, Retail-based organizations, and all relevant key stakeholders within the payments and collections ecosystem.
A key service that Zeepay provides is payments for utility bills. Initially PiP iT's integration will be with the bill pay section of their services. This will enable African ex-pats living in the UK to be able to pay family bills at home. Our combined service offering will make it cheaper and easier for people to pay their bills cross-border.