We recently announced the launch of our partnership with InterpayAfrica which enables UK residents pay bills for their family in Ghana with cash in UK Post Offices.
The first of the billers – The Peoples Pension – has now gone live.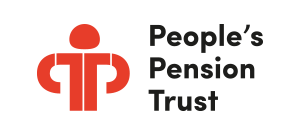 In Ghana, the majority of workers are engaged in the informal sector, and are left out of the traditional pension systems. What this means is that they are not able to secure an income after retirement and fall into poverty after their working life. This is what the People's Pension Trust are determined to change and PiP iT are determined to help them.
People's Pension Trust Ghana operates a pension fund that allows workers in the informal sector to save for their pension. They offer a pension product for which people can save daily, weekly or monthly with flexible deposits through existing community-based groups and savings groups. They are also committed to ensuring that people are financially educated about saving for the long term.
They do the following:
Financial education
Distribute the pension product
Collect contributions
Administer the pension fund
Invest the assets
Payout benefits to retirees.
PiP iT and InterPay Africa are delighted to be able to work with a company like People's Pension as it is making a real difference to peoples future.
Now with PiP iT, ex-pats from Ghana living in the UK can lodge cash to their family's pension. They do this by logging onto Interpay Africa – logging into their account or creating a free one, selecting the Peoples Pension account they want to lodge money too and then selecting PiP iT. This generates a bar code which is sent to their phone in the UK. They then scan that barcode in any Post Office in the UK and pay over the counter. Total fees for this service (PiP iT, Interpay Africa and Post Office fees combined) is 5%. Dramatically less than sending the money home.
PiP iT is helping people save for their retirement in Ghana, but also getting more money into the pension by making it much cheaper to lodge funds direct from UK rather than sending the money home.
Peoples Pension People's Pension Trust Ghana is part of People's Pension Holdings which developed through Enviu http://www.enviu.org/people/ a Netherlands based start-up support:
'Founded in 2004, we celebrate over 10 years of experience in the co-creation and development social startups. We challenge ourselves with large societal and environmental issues. Our end goal is always to create impact for a large group of (marginalized) people and improving their livelihood. Our approach to impact in short: From issue to idea, from idea to start-up'.
PPTG is licensed by Ghana's National Pension Regulating Authority
http://www.enviu.org/…/peoples-pension-trust-ghana…/
Funds invested and held through Standard Chartered Bank Ghana https://www.sc.com/gh/
For more info on PPTG:
http://www.peoplespensiontrust.com/how-it-works