PiP iT was showcased last week in Fora's Startup Spotlight series.

GALWAY FINTECH FIRM Pip It started out targeting e-commerce payments before it discovered a bigger opportunity – migrants who were looking to send payments back home using cash.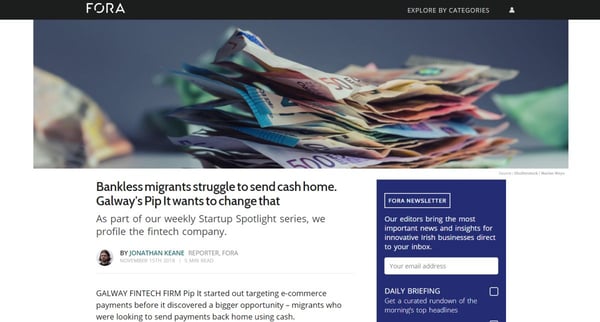 The original idea for the startup was to provide a service for the security-conscious who wished to make cash payments online.