Julian Callaghan - COO of PiP iT Global is attending "The Future of Cash" conference this February 20th-21st Athens, Greece.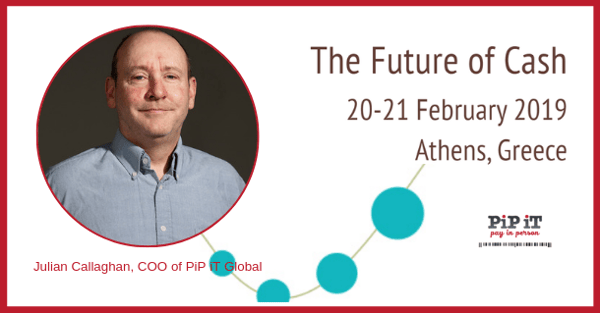 This conference focuses on the optimisation of the cash cycle. It will bring together all stakeholders involved in the cash cycle to discuss new strategies for creating the cash cycle of the future. It will look at how cash can be successful in the modern payment environment.
If you'd like to meet with Julian and discuss the opportunity to partner with PiP iT, CLICK HERE TO CONTACT US.
Watch PiP iT Global on FintechTV - Who are PiP iT Global?