The first week of the new year and we are proud to announce that in our mission to innovate remittance payments, we have partnered with Swap Bitssa!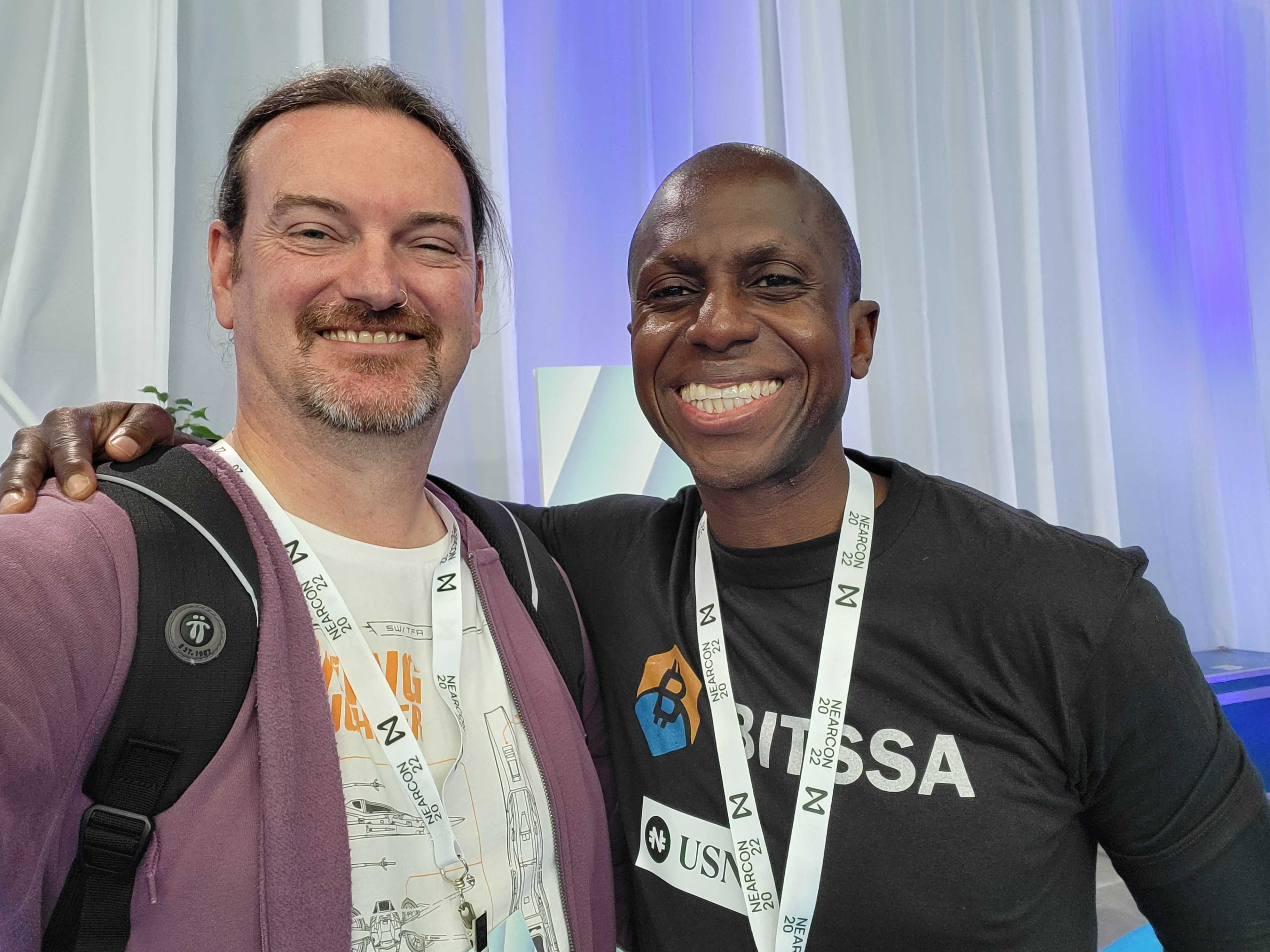 Pipit Global and KONECT CEO Ollie Walsh and Swap Bitssa CEO Kunbi Ogunleye - NEARCON 2022
Commenting on the partnership Pipit Global and KONECT CEO Ollie Walsh said:
"We are delighted to be working with Kunbi and his team at Bitssa, and we are excited and confident that this partnership will help us achieve our shared goals, including speeding up cross-border transactions as well as reducing fees, in line with the United Nations Sustainable Development Goals."
The principal aims of UN SDG 10.7: Reducing Remittance Costs is to get the transaction costs of migrant remittances down to less than 3% and eliminate remittance corridors with costs of more than 5% by 2030.
Swap Bitssa is the world's leading global non-custodial cryptocurrency to fiat exchange platform employing an off-ramp crypto channel. It is a multi-cryptocurrency exchange that enables users of major crypto markets to sell their favourite stable coins and then convert them to fiat money, gift cards, or airtime minutes.
Users may use Swap Bitssa's engine to exchange stablecoins (cUSD, cEUR, USDT, USDC, or UST) for fiat money in up to 40 different countries across the globe by connecting their wallets to the Swap Bitssa app.
The partnership with Swap Bitssa opens new off-ramp fiat capabilities for new markets. By working with the Swap Bitssa platform, we at Pipit Global KONECT will be able to fully utilise USDC stablecoin capabilities by being able to off-ramp it in different countries.
This will make the remittance payments process complete, as USDC will be sent across borders and converted to local fiat currency. This process will make remittance payments cheaper, faster, and more reliable.
Here's what Swap Bitssa is saying about the partnership:
"We are equally excited to be partnering with Pipit Global and KONECT! Literally, as soon as I met Ollie and discovered the breadth and depth of their platform I could see how our partnership could flourish as the synergies between our respective entities truly can connect the world and bring a difference to remittance speed and costs"
To learn more about Swap Bitssa, head over to their Medium page at
https://medium.com/@SwapBitssa or their website at https://swap.bitssa.com.
We are looking forward to working together with Swap Bitssa!
Click HERE to book a meeting with Pipit Global Director of Sales John Kurton to find out more...