Galway, 16th June 2021: Pipit Global, which provides a cash management facility to banks which have international branch networks in developing nations, today announced that its Pipit application is available for purchase through Finastra's FusionStore.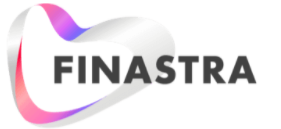 The international retail application will enable banks to offer Pipit's cash lodgement service to migrant workers who are in need of access to their native bank accounts. The solution is pre-integrated with Finastra's Fusion Essence retail solution.
Going live on FusionStore marks the final stage of the APP development journey for firms using Finastra's open development cloud platform, FusionFabric.cloud. The FusionStore marketplace enables Finastra's customers worldwide to access, test, purchase and deploy certified apps on top of Finastra core systems, helping them quickly realize the benefits and deliver added value to their customers.
Built on Finastra's industry leading core technologies and harnessing an extensive catalog of open APIs, the Pipit APP is a one-of-a-kind facility. The APP will also help banks establish a presence in developing nations and offers those who have moved or migrated overseas the ability to lodge cash to their domestic bank accounts from abroad. This innovative cash-friendly programme has an international branch network of 500,000 cash collection points around the world. Banks will gain access to new consumers and markets by generating remittance revenue. In addition, the Pipit paytech solution reduces the cost of providing banking services to migrant workers who may be without access to their bank accounts in their native countries. It helps create a consumer credit history which in turn provides access to further financial services.
Co-Founder and CEO, Ollie Walsh said: "We are the first Irish start-up to make cash the cornerstone of our business. As a company focused on making a social impact, our mission is to bring the digital world to everyone who needs it even if they can't currently access it. Dormant accounts are a huge problem for many banks around the world. Our unique cash lodgement facility APP on the Finastra platform will give banks a new way to engage with their customers by offering a real alternative to traditional expensive remittance methods through the security of a bank network."
Philip Taliaferro, Head of Partner and FinTech Ecosystem at Finastra, commented: "We're excited that Pipit Global has joined our FusionFabric.cloud ecosystem with the launch of its APP in our FusionStore. This milestone will enable our customers around the world to access innovative cross border cash lodgement services quickly and cost efficiently, to extend their offerings and provide better customer experience. As our FinTech community continues to grow, we are pleased to welcome Pipit Global on board."
Using Finastra's open APIs, developers can create solutions that address business challenges across the financial services spectrum, including retail banking, payments, transaction banking, corporate banking, lending, treasury and capital markets.
Visit FusionStore for more information: https://store.fusionfabric.cloud/
- ENDS-
About Finastra
Finastra is building an open platform that accelerates collaboration and innovation in financial services, creating better experiences for people, businesses and communities. Supported by the broadest and deepest portfolio of financial services software, Finastra delivers this vitally important technology to financial institutions of all sizes across the globe, including 90 of the world's top 100 banks. Our open architecture approach brings together a number of partners and innovators. Together we are leading the way in which applications are written, deployed and consumed in financial services to evolve with the changing needs of customers. Learn more at finastra.com
About FusionFabric.cloud
FusionFabric.cloud is a scalable, open and collaborative development platform built by Finastra. The secure and proven cloud platform encourages innovation, opening up the company's core systems through APIs so that third parties can develop applications on top. Fintechs can quickly build and promote apps worldwide. Financial institutions can access or create new services, which their customers are demanding, faster. Visit fusionfabric.cloud
The future of digital finance can start here.
Consider our planet before printing.