The use of cash has been steadily declining around the globe, with some experts predicting that cash payments will fall by as much as 30% over the next 10 years.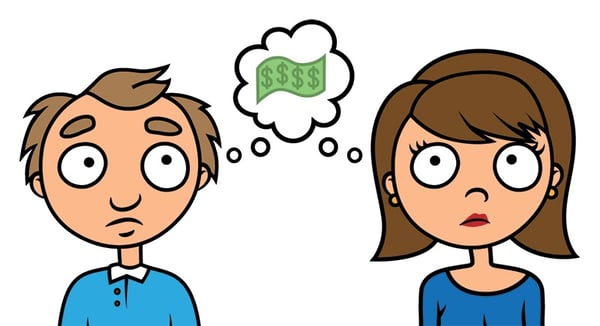 The European Central Bank (ECB) has conducted a comprehensive study to analyse the use of cash, cards and other payment methods at point-of-sale (POS) in the Euro zone.

The survey results show that in 2016 cash was the dominant payment method at POS. The survey found that 79% of all transactions were carried out using cash; amounting to 54% of the total value of all payments.
Cards were the second most frequently used payment method, with 19% of all transactions made using a payment card, amounting to 39% of the total value paid at point-of-sale.
In a separate survey conducted by Ipsos for ING 76% of Europeans said that they will never go cashless.
Why will cash still be the first choice for many consumers?
The banks could become too powerful

- A cashless society is an ideal market-dominating position for banks: cash is their biggest competition, and poses operational challenges for them in the handling of cash, maintaining ATMs and branches.

Trust in government

- Individuals perceive cash as a safety valve that empowers citizens against an omnipotent central bank and government.

Security and privacy concerns

- There is a huge increase in Digital Crime. Yesterday, your wallet was stolen. Today, your account is hacked.

Social value of cash

- Cash plays different roles in people's life. Sometimes it is a token of trust. For some is very personal - Traditions such as pocket money and cash gifts.

Excessive reliance on technology

- Power cuts, network outages; ePoS machines fail; mobile phones are stolen / lost / broken; accounts and transactions hacked into, access




can be denied in error. An outage of VISA services in June — caused by a system failure — presents a perfect example how a system failure can block transactions and normal flow of people's life. Think of the inconvenience if the machine is down and you can't settle your restaurant bill, pay for your weekly shopping or take out cash for the last bus home.

We at PiP iT want people to feel secure when making an online payment. With our platform we're enabling people with cash but with no bank account to participate in a world of eCommerce, eDeposit and eWallet. Feel free to reach out if you have any comments or question regarding financial inclusion.
Interested in this topic? READ THIS BLOG —> Cash is for fraud...