Let's face it, who isn't on the internet multiple times a day? There are countless reasons why and people's internet experience varies hugely based on a whole range of factors like their individual preferences and needs, what they are searching for and the devices they use to go online.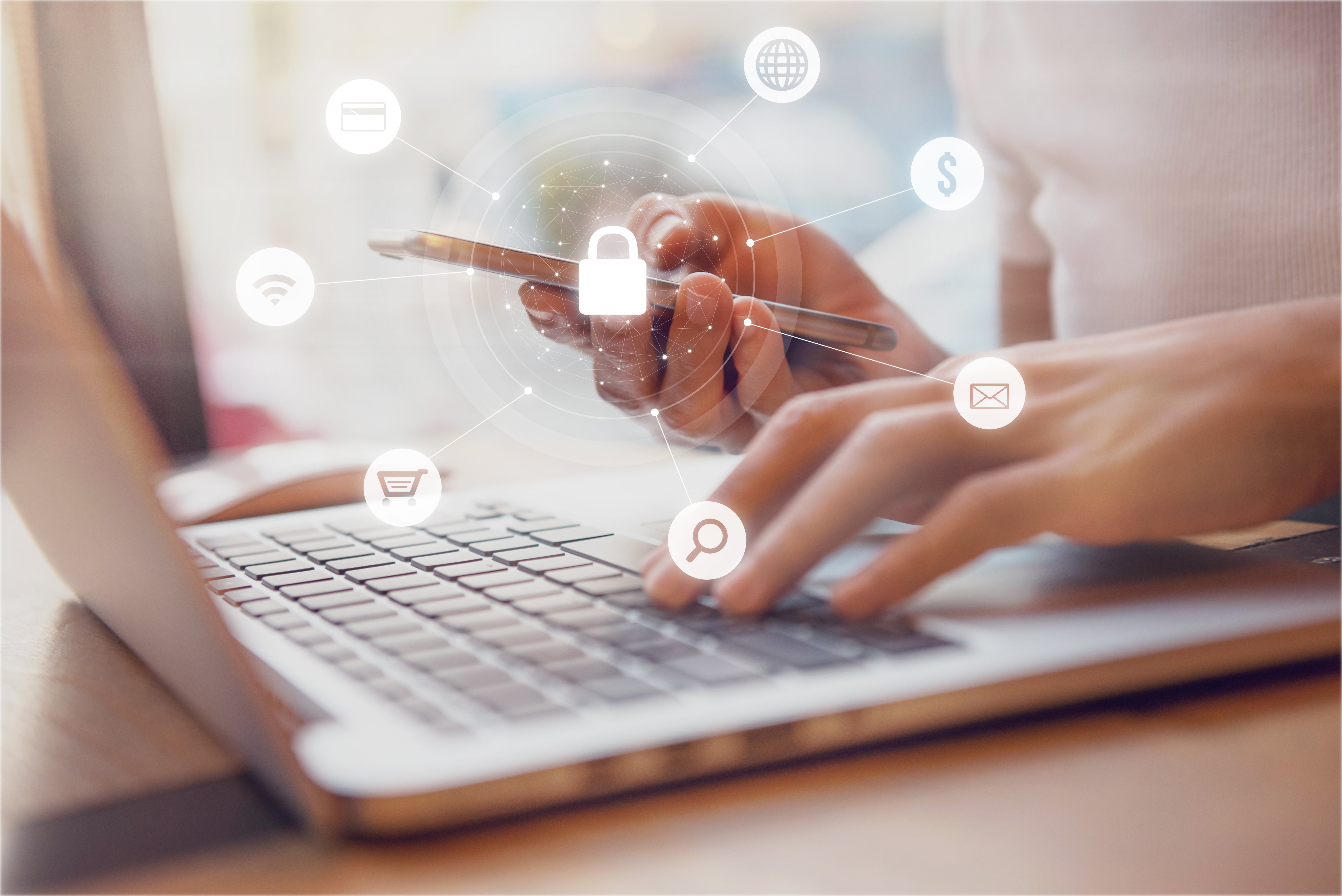 It is accessible everywhere you go from walking down the street on your mobile to sitting at your desktop computer at work. Increasingly people believe the benefits of being online outweigh the worry about the negative impact it may have on their way of life.
The 2018 Ofcom Adults' Media Use and Attitudes Report has brought to light some interesting new trends about the digital world. The number of daily internet users has increased steadily across the board, and has gone up from 96% to 98% since 2016 in the 45 - 54 age group alone.
Today, people are increasingly using YouTube and other social media to source news compared to traditional channels like TV and Radio.
50% of internet users say they are concerned about what is on the internet or about online security or fraud, and a total of 41% of internet users today are unhappy if they have to provide personal information online.
In the last 3 months of 2018, Action Fraud in the UK, recorded 5,247 complaints about TV license scam emails - peaking at 1,983 email in December alone. The scam emails, which replicated ones from the TV license company, requested personal details, contact number, credit/debit card and online banking details which many people supplied.
The 2018 Ofcom Report states that 77% of online shoppers, critically check everything on the website before providing payment details while only 4% of shoppers blindly provide details whenever required.
70% of internet user are now comfortable managing access to their own personal information online but, this trend is spiralling downwards with every passing year because of the rise in cybercrime and other issues like security risks and cases of online identity theft.
People aged 65+ who are active internet users now believe that there are more advantages to being online compared to the disadvantages. It is interesting though that this age group are also very distrusting and are reluctant to engage in e-commerce; with 32% of over 55s in the UK refraining from using their credit or debit cards online.
Cyber crime has quickly spread worldwide in the last few years. It is increasing by the minute and while businesses around the world are hiring skilled professionals to combat this threat, it is not expected to disappear any time soon.
Researchers at the University of San Diego, predict that troubled times lie ahead and this trend will continue to grow in the coming years. The research suggests that there are about 1 million unfulfilled positions all over the world and this number is going to rise up to a whopping 3.5 million roles in 2021 which is not very long from now!
Online retailers need to be aware of people's attitudes to the internet and to disclosing personal information online. There is an opportunity to provide security and payment choice for all appetites to risk.
PiP iT pay in person gives customers the option to buy securely online and pay in cash at a local shop or UK Post Office. If you would like to find out more about providing this option at your checkout click below.