Pay Afrique are a London-based company that enables African's living in UK to lodge money into their bank account in their home country. With no branch system in the UK, this is a vital service for expats to be able to get money into their account to cover bills at home.


The problem we are helping to solve is for new residents in the UK who have not yet been able to open a UK bank account, and so cannot transfer money to PayAfrique for lodging at home.
Opening a basic personal account is getting more and more difficult. Outside of the issues with risk profiles, as a new resident in the UK, a person will need proof of address which needs to be a utility bill, social welfare letter or the like. Generally getting a residential tenancy requires a direct debit. To open an account with a utility requires setting up a direct debit. None of which can be done without a bank account. The only alternative is to pay rent in advance, perhaps six months rent which is onerous. Even if a huge deposit is paid to utility company in order to not sign up for a direct debit, it is a minimum of two months before a bill arrives with proof of address.
This makes functioning in society difficult as a lot of jobs will require a bank account for payment. It's a vicious circle.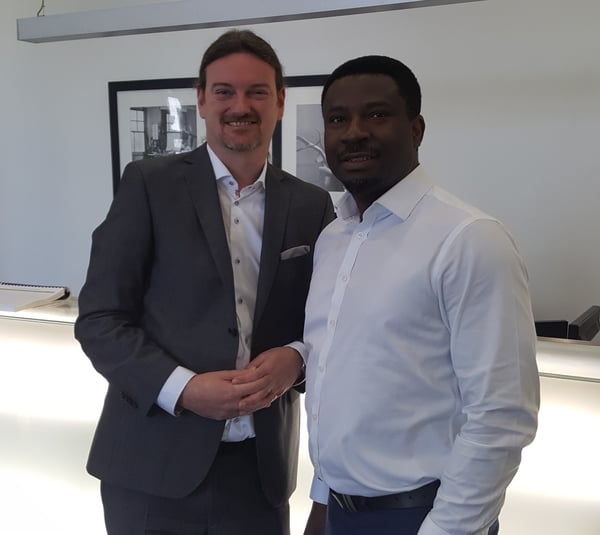 With no bank account to originate a bank transfer, ex-pats have no choice but to use a very expensive cash transfer service. The commission paid on these transfers are funds that would make a massive impact on the ground in developing nations. Or, worse than this scenario, the expat will use an illegal transfer system, which might be cheaper than legal transfer services, but presents its own risks and may even be dangerous for the recipient.
With PiP iT, Pay Afrique's customers can now lodge cash into their home bank account. This includes banks in Benin, La Cote d'Ivoire, Ethiopia, Gambia, Guinea, Kenya, Mali, Mauritania, Senegal, Tanzania and Uganda