Reviews are a proven tool for increasing website conversions.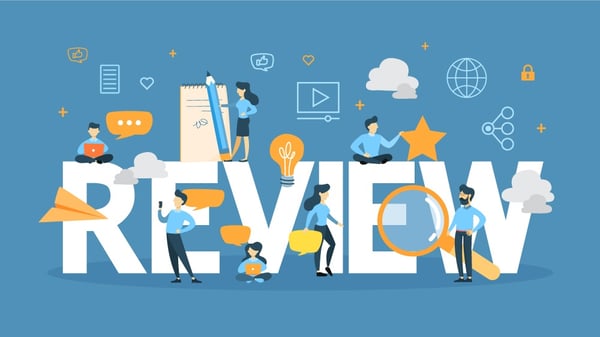 Thanks to the psychological and social phenomenon of social proof, new customers are more likely to purchase products and services if they see positive reviews of same and are more satisfied if the reviews are accurate on average – hence fewer complaints and fewer returns (Information Systems Research, 2018).
BrightLocal's annual Local Consumer Review Survey in 2017 made the following observations:
97% of consumers looked online for local businesses.
85% of consumers trust online reviews.
Positive reviews make 73% of consumers trust a local business more.
49% of consumers want at least a four-star rating before they choose a business.
30% believe that responding to reviews is key.
Out of 74% of consumers asked for a review, 68% left a local business review.
79% of consumers have realised reading a fake review in 2017.
32% of consumers read local reviews on mobile apps in 2017, up 14% from 2016.
How Should You Best Use and Present Customer Reviews?
Encourage Customers to Leave Reviews
Keep on Top of Reputation
Promote on Social Media Platforms
Keep Track of Reviews and Engage
And finally…negative reviews can be good for you!
Solely 5-star reviews can appear suspicious.
A negative review is a chance to engage and show real interest in customer concerns.
Inaccurately high reviews mean annoyed customers who return products and leave negative reviews.
Reviews are a means for customers to promote your product or service – let them!
Sources:
https://www.brightlocal.com/learn/local-consumer-review-survey/
https://www.brightlocal.com/2018/11/12/top-local-review-site-guidelines/
https://pubsonline.informs.org/doi/abs/10.1287/isre.2017.0736