They say "bad news travels faster than good news", and in this social media crazed world you needn't look further than your own Facebook feed to see how true this statement really is. Never in history have we had such powerful platforms for our own voice to be heard. In the past consumers had little choice but to trust what organisations told them, but nowadays that is not the case.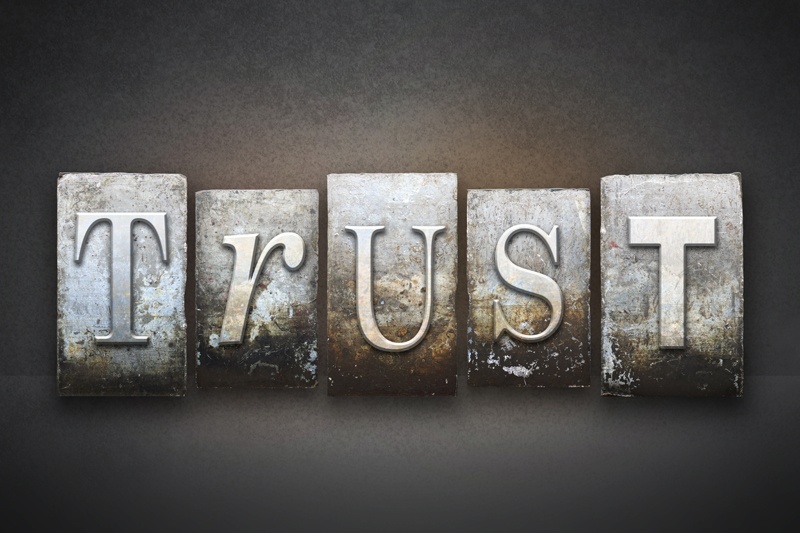 Customers today have instant access to a world of information available to them, on every topic, wherever and whenever they want it. Couple this with the continued growth of social media and you can see why it has gotten harder and harder for businesses to gain and keep the trust of their customers.
In recent years the publics' view on the financial sector has changed drastically. When the recession hit in 2008 many people stopped trusting the banks overnight. Then there was the Heartbleed bug in 2014 which exposed a huge vulnerability in sites using OpenSSL (Secure Socket Layer) and one which the NSA had apparently known and exploited for years. This is not to mention the numerous large scale hacks of well known global brands… and the ones no one knows about yet…
Facing issues like these people had no choice but to start being more careful with which business they trust. People moved their money from one bank to another and stopped using certain websites. Lost trust in an organization lead customers into the arms of other more trusted ones.
In effect TRUST and SECURITY became more important to customers than any money they saved.
We're now living in a world of well informed and cynical consumers so it's important for a business to prioritise building and maintaining a trusting relationship with their customers.
eCommerce has been affected more than other sectors by this change in customer behaviour. If a customer doesn't feel secure making a payment on one website, with one click they can leave and go to another one.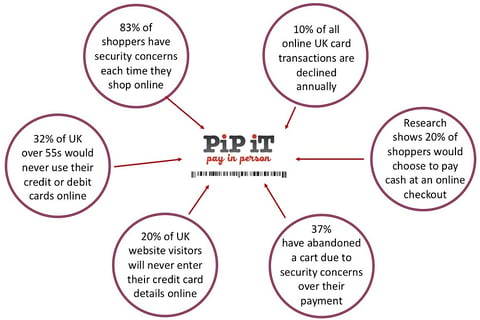 PiPiT pay-in-person gives security-conscious shoppers an alternative to using their bank cards online. When an online shopper uses the barcode based PiPiT pay-in-person, to make a payment, they just need a phone number and/or email address.
The customer select pay-in-person at the checkout, this generates a barcode, which they bring to their local Post Office (for over the counter payment in the UK). There is no account set-up needed. Pay-in-person is safe, secure and can be trusted.
This software is available to download from the Magento Marketplace or as an API plug-in from pipit.global