The only constant in life is change, and nowhere is that more obvious than when technology meets sales.
Today, most products for sale, as well as many advertisements now have a bar code which you can scan with your mobile devices to pop online for more information on the products or the special offers. Banks and other financial institutions are offering innovative new services such as online wallets to let consumers ring-fence their money. Shopping online is a normal, daily activity, but how long will using a credit or debit card to pay for those purchases be the norm?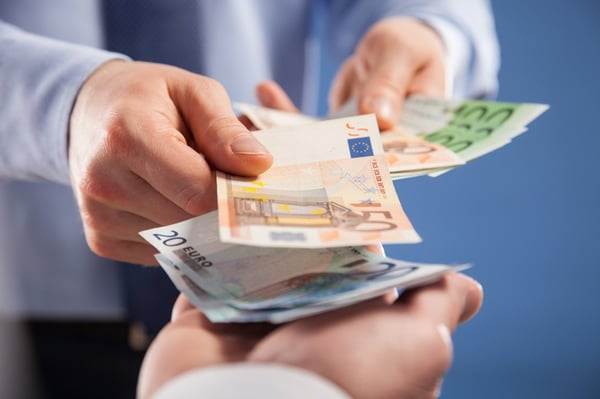 We all worry about the pitfalls of living online. Privacy and security issues hit the headlines regularly. A recent survey of UK shoppers showed that while 94% of them shopped online, 73% of them worry about identity theft, and 61% said they wanted a safer payment option. Nearly two-thirds of those surveyed have used PayPal for online purchases, showing a willingness to move away from using their debit and credit cards.
So, what's the Alternative?
A new payment option is now available to dispel consumers' fears of using their cards online without sacrificing the convenience of browsing and shopping on the Internet. PiPiT allows consumers to shop online but pay in person for their purchases at the post office. The customer selects their purchases as usual, and then selects the PiPiT option for payment instead of entering their credit or debit card details.
The retailer sends a bar-coded receipt to the customer's email or phone, and the customer then brings this receipt to the post office to pay. The post office notifies the seller of the payment, and the seller then sends the goods to the customer.
But will it catch on? No one has a crystal ball that will predict how popular this innovative new option will be, but it stands to reason that those 61% who want a safer payment option will be happy to use PiPiT. Society is used to the fast pace of technological innovation. For the most part, we aren't clinging to our eight-track recordings or our VHS tapes. Sure, there are some people out there who don't use the internet but they aren't the target market for online retailers. Online shoppers are tech savvy people aware of the risks and eager to reduce them.
Fear about the security of using debit or credit cards online is an obstacle that prevents some visitors from converting to customers. And of course, not having a card in the first place is an even bigger obstacle. Giving your site visitors an option to purchase that gets them around that obstacle can only boost your sales.
Check out our free ebook "PiPiT-Payments Market Research 2016" by Ingenuity.