Once upon a time, the Post Office only dealt with post. They sold stamps and delivered letters and parcels. Today, it's a totally different ball game. Today, the Post Office offers a range of personal financial services as well as stamps. And now, there is yet another new financial service to consumers on offer. You can pay for your online shopping in person at the Post Office.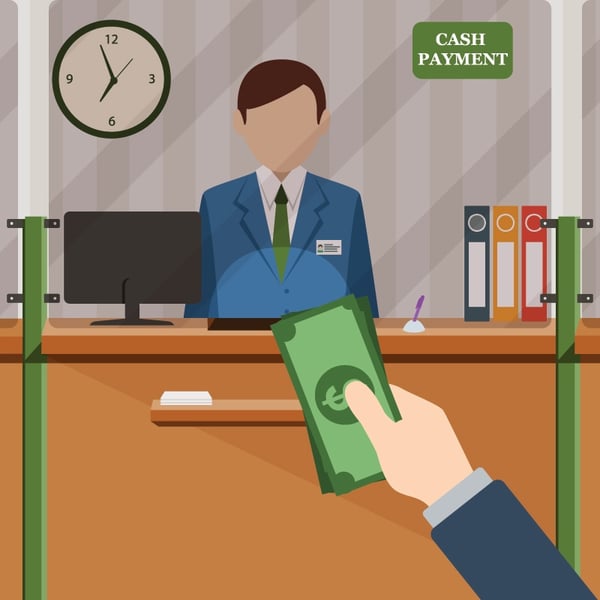 While private couriers now compete with the Post Office to deliver letters and parcels, the Post Office has been expanding its services. We can open a savings account, apply for a passport and exchange money for our holidays. We can get home and car insurance or purchase gift cards as well as pay a range of utility bills there for years. And now we can even Pay-In-Person for our online shopping at our local Post Office.
How Does PiPiT Pay-In-Person Work?
Shopping online is so convenient, but is it entirely safe? It's hard to feel confident when we read about hackers and identity theft in the news. PiPiT is a new payment system that lets us enjoy the many benefits of online shopping without worrying about sending our bank card details over the Internet. Instead, if we chose the Pay-In-Person option, the website will send us a bar-coded receipt. We then bring that to the Post Office any time within the specified limit and pay for our purchases there, face to face with a real human being. The Post Office notifies the seller that we've paid, and they ship out the goods.
Yes, it does mean we have to leave the house to pay for our shopping. But considering how many other financial tasks we can also do at the Post Office, it really is inconvenient. It is certainly easier than driving from shop to shop and stressing over traffic and parking. Pay-In-Person means no more worries about how secure it really is to use your card online. You could even say the Post Office is now offering peace of mind.
Check out our free ebook "PiPiT-Payments Market Research 2016" by Ingenuity.