The World Bank projects a global decline in remittances by about 20% in 2020 due to the economic crisis caused by the current pandemic and the shutdown of global institutions.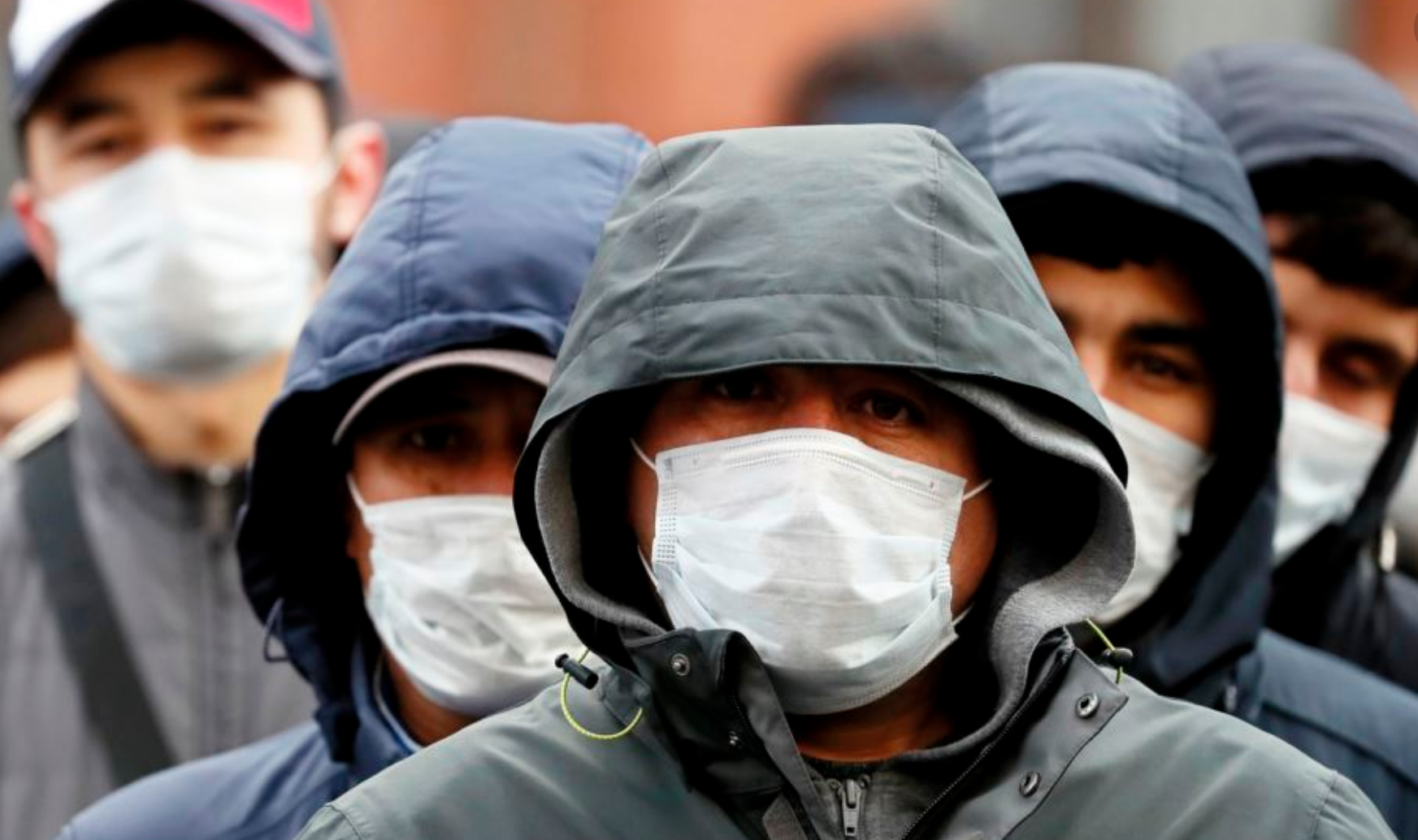 This drop, the sharpest in recent history, is also due to a fall in the wages and employment of migrant workers, who tend to be more vulnerable to loss of employment and wages during an economic crisis in a host country.
"Remittances are a vital source of income for developing countries. The ongoing economic recession caused by the Covid-19 pandemic is taking a severe toll on the ability to send money home." said World Bank Group President David Malpass.
Sending money back home is now more important than ever
Evidence suggests that the diaspora play a critical role in supporting sustainable development by transferring, most importantly, resources; but also knowledge and ideas back to their home countries and in integrating their countries of origin into the global economy.
Therefore a drop in remittances could mean the loss of a crucial financing lifeline for many vulnerable households; and would negatively affect a family's ability to manage their finances beyond solving food shortages and immediate needs.
Remittance flows are expected to fall across all World Bank Group regions, most notably in Europe and Central Asia (27.5%), followed by Sub-Saharan Africa (23.1%), South Asia (22.1%), the Middle East and North Africa (19.6%), Latin America and the Caribbean (19.3%), and East Asia and the Pacific (13%).*
"Instead of coronavirus, the hunger will kill us"
The current pandemic has brought hunger to millions of people around the world. National lockdowns and social distancing measures are drying up work and incomes, and are likely to disrupt agricultural production and supply routes, leaving millions to worry how they will get enough to eat.
This hunger crisis is caused by many factors linked to the current pandemic and the interruption of the economic order: the sudden loss in income for millions of workers who were already on a low wage; the collapse in oil prices; widespread shortages of hard currency from tourism drying up; overseas workers not having earnings to send home; as well as the ongoing problems like climate change, violence, population dislocations and humanitarian disasters.
There is no shortage of food globally – but logistical problems in planting, harvesting and transporting food will leave poor countries exposed in the coming months, especially those reliant on imports.
While the system of food distribution and retailing in rich nations is organised and automated, systems in developing countries are labour intensive making their supply chains much more vulnerable to the coronavirus and social distancing regulations.
Although the coronavirus has sometimes been called an equalizer because it has sickened both rich and poor; when it comes to food, the similarity ends. It is poor people, including large segments of poorer nations, who are now going hungry. If anything it has revealed a class divide and shown how deeply unequal many countries are.
"It needs to be easier to send and receive remittances"
"Effective social protection systems are crucial to safeguarding the poor and vulnerable during this crisis in both developing countries as well as advanced countries. In host countries, social protection interventions should also support migrant populations," said Michal Rutkowski, Global Director of the Social Protection and Jobs Global Practice at the World Bank.
The global average cost of sending $200 remains high at 6.8% in the first quarter of 2020, only slightly below the previous year.
It is worth noting that official figures represent only a fraction of all remittances and those done through unofficial and illegal channels are estimated to be 30 - 40% higher than those quoted. Transaction costs through unofficial channels average 9% of the sum being transferred. When overseas workers send €200 home, for example, the transaction cost is an average of almost €18. These costs should be lower.
In the UAE transaction costs are an average of 6%, but there are regions in Africa, for example, where remittance charges average about 12%. Even more staggering is the fact that for some migrants, especially in areas where there is little competition, the cost of sending money home is more than 20%.
Migrant workers in particular can find it hard to open a bank account abroad so therefore have limited options for sending money home to their families. As a result they are often subjected to the highest money transfer fees. PiPiTbanking, for example, which operates like an international lodgement network for banks can help to transfer their money home in a safe, secure and cost effective way.
Resources:
www.nytimes.com/2020/04/22/world/africa/coronavirus-hunger-cricis.html
* https://www.worldbank.org/en/news/press-release/2020/04/22/world-bank-predicts-sharpest-decline-of-remittances-in-recent-history