Some great press coverage for PiP iT in some of the most widely read papers in Nigeria.
The articles focus on our recently launched partnership with Hygeia HMO, which gives Nigerians living in the UK a simple and affordable way to take care of their family back home without the need to remit cash home to do so.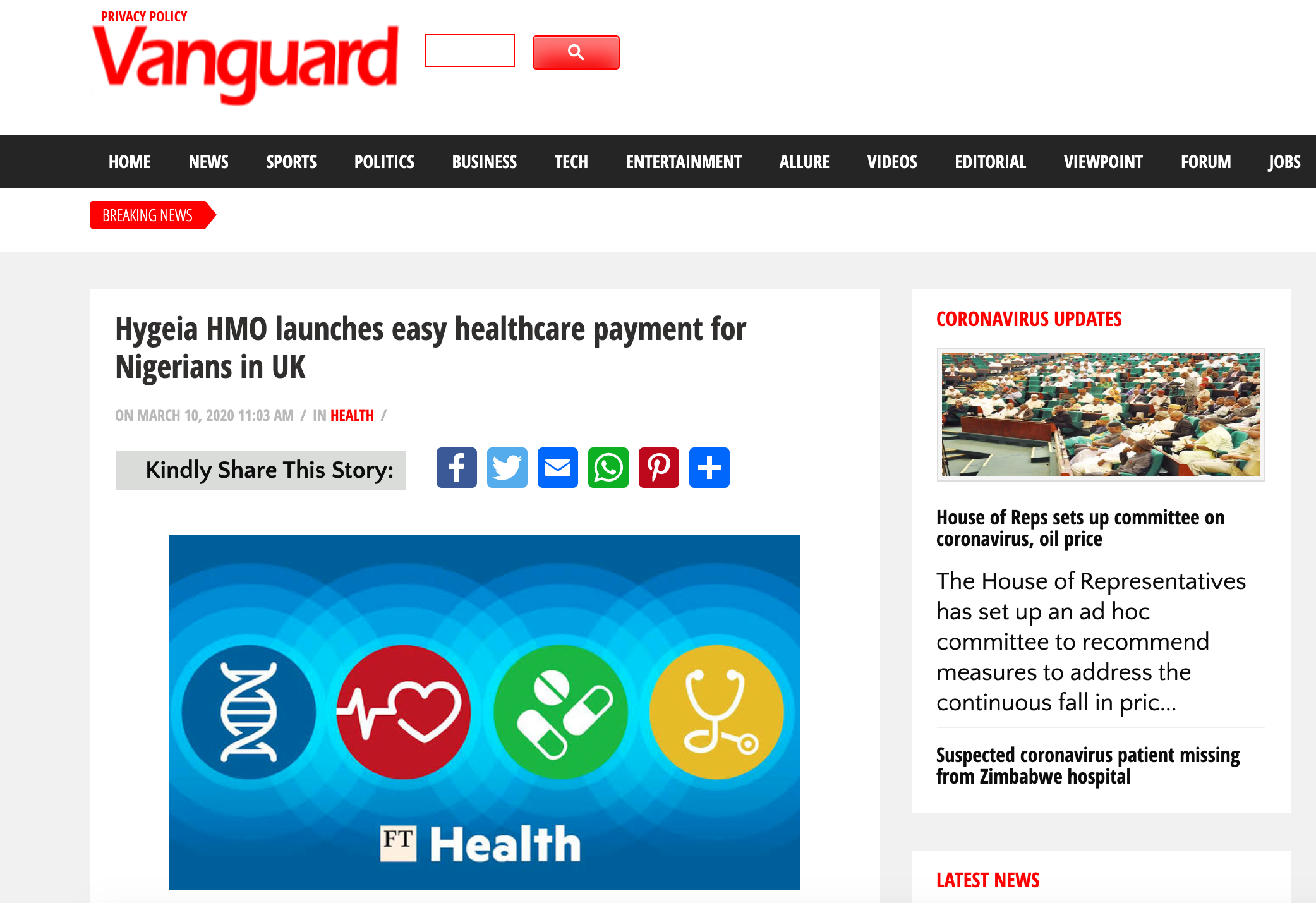 " One of the leading health management organizations in Nigeria, Hygeia Health Management Organisation, HMO, has formed a strategic partnership with PiP iT Global and Sochitel to enable Nigerians living and working in the UK to buy Hygeia HMO healthcare plans for their parents in Nigeria and pay for these plans with cash at any UK Post Office. "
Read more at: https://www.vanguardngr.com/2020/03/hygeia-hmo-launches-easy-healthcare-payment-for-nigerians-in-uk/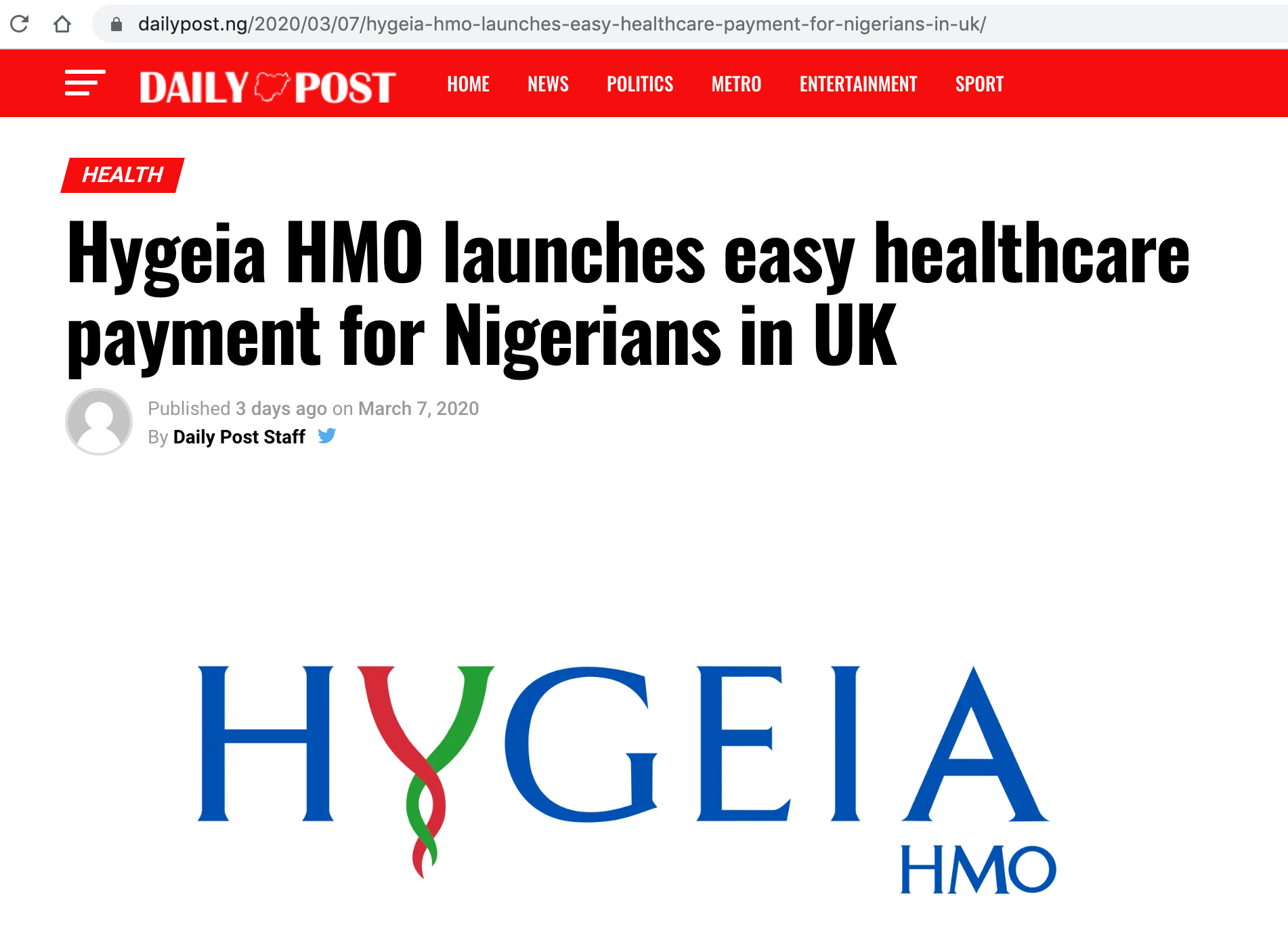 Read more at: https://dailypost.ng/2020/03/07/hygeia-hmo-launches-easy-healthcare-payment-for-nigerians-in-uk/