In February 2019 , PiP iT Global was listed in the "Top 10 Payment & Card Solution Provider 2019" by CIO Applications Europe, a leading pan-european technology print and online magazine.
We are delighted to be included along with these other innovative names.
To announce this important recognition CIO Applications interviewed our CEO Ollie Walsh.
Read on to learn how Ollie describes the social inclusion ethos behind the PiP iT brand.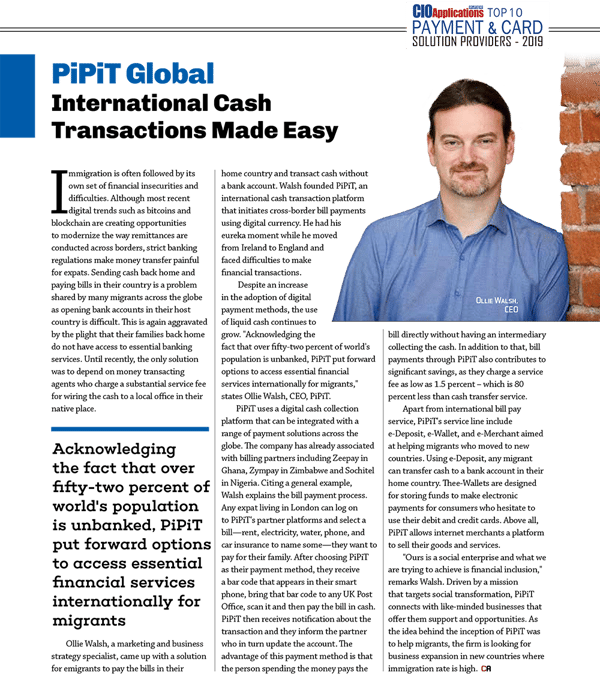 PiP iT's Top 10 listing certificate