"PiP iT will announce new African business deals as part of a five-day government-led trade mission to South Africa and Kenya."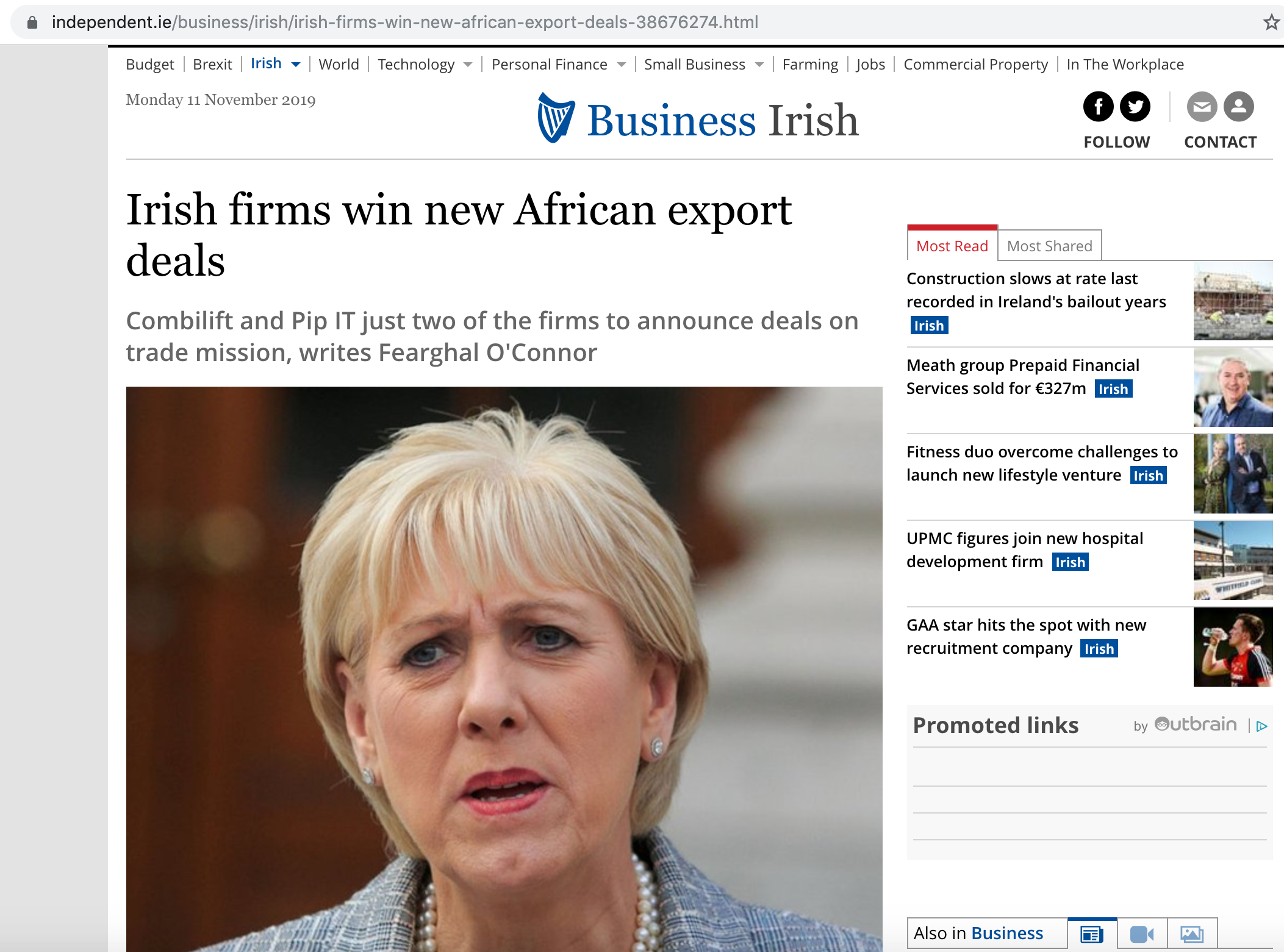 "Galway-based fintech PiP iT, which provides technology which allows vendors to accept international payments, has confirmed it will announce new deals worth €2m with Tawakal Bank in Kenya and with the Cellulant payment platform, which provides payment services for a large range of utility, commercial and government organisations right across east Africa.
"The platform we have created is to help migrant workers to support their families by sending home cash in a manner that is both cheaper and safer," the firm said.
"Cellulant are the technology behind payments in a lot of east Africa, covering about 6,000 merchants across Kenya, Nigeria and Somalia. We're integrating our technology with them to give east African people who are working in Europe, for example, new options for making these kinds of payments."
Enterprise Ireland executive director of global business development Kevin Sherry, who will accompany Humphreys on the trip, said he expected a number of new commercial arrangements and partnerships will be confirmed."
Read the full article here:
Irish firms win new African export deals