We are excited to announce our new deal with WariPay which will facilitate money transfers from West African diaspora settled in France to their families back in their countries of origin.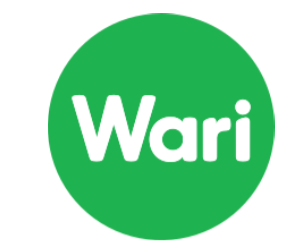 The announcement was made through Enterprise Ireland France on their website Irishadvantage.fr. The translation is as follows:
The Irish company Pipit has developed the first international platform for cash transactions. Thanks to its partnership with WariPay, an electronic payment platform, Pipit enables emigrants living in France who are not affiliated to a bank to pay cross-border bills in cash and send money to their families.
Pipit, the leading platform for international cash transactions
The Irish company Pipit has created the world's first platform for international cash transactions. "We have partnered with over 1,000 billers in 57 developing countries, enabling migrants to pay bills directly in their home country in cash, without the need to be affiliated with a bank in the host country," said Ollie Walsh, CEO of Pipit. The platform also offers the possibility to put money into an e-wallet, make online purchases or transfer money to a foreign account.
To allow people of foreign origin living and working in France to benefit from its services, Pipit has recently established a partnership with the electronic payment platform WariPay. To use the service, the customer goes to his nearest WariPay point (currently 25k points in France) pays for his bill with cash, the money goes directly to the biller and he is issued with a receipt. Transactions are 100% secure and the payment of cross-border invoices does not require high cross-border costs since the sum is paid directly from France, with a small administrative fee.
France, a high-potential market for Pipit
The French market is full of growth opportunities for Pipit. Indeed, 10% of the French population is made up of immigrants. "This means that we could enable 6.5 million people to provide economic assistance to their families and their country of origin. "Ollie Walsh explains.
France is also home to a large African diaspora: 3 million people of sub-Saharan origin live in France. "Many of them have very strong economic ties with their country of origin and play a leading role in reducing poverty," explains Ollie Walsh. €650 million is sent from France to Senegal every year, which represents 13% of Senegalese GDP. The new service resulting from Pipit's partnership with WariPay will help facilitate these transactions by eliminating the sometimes very high administrative costs.
Research conducted by Pipit also reveals that 4.5 million emigrants settled in France are not affiliated to a bank. "Our cash transaction system will provide them with an ideal alternative means of payment to make online purchases or to load an e-wallet and send money to their relatives," concludes Ollie Walsh.
Click below for the original announcement in French:
https://irishadvantage.fr/success-stories/pip-it-facilite-les-transferts-dargent-entre-les-diasporas-installees-en-france-et-leur-pays-dorigine/