Following the recent announcement of our partnership with WariPay, we are now ready to launch the new joint service to Wari customers living in France, Portugal, Spain and the UK.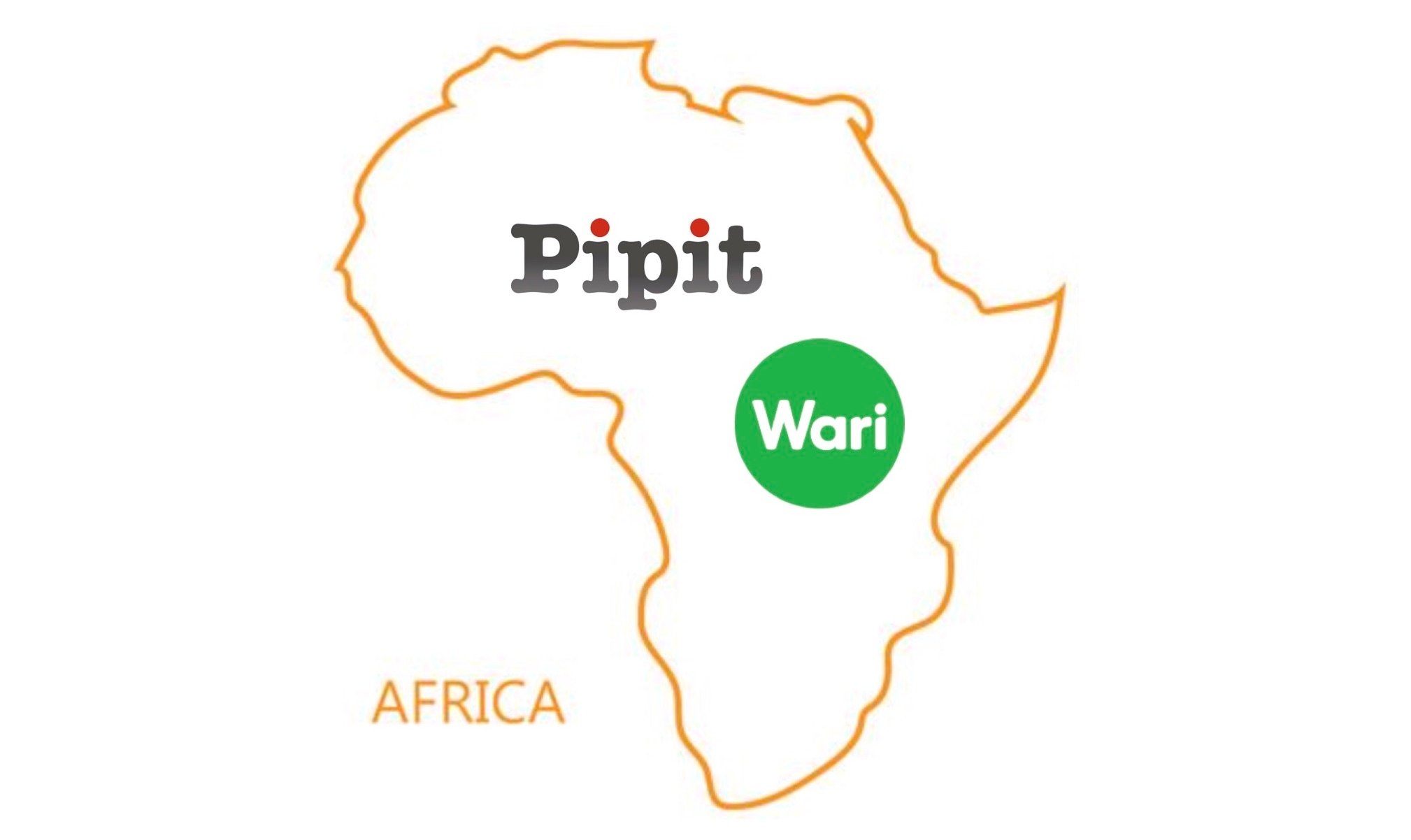 The Pipit international platform for cash transactions and top-ups, combined with the WariPay payment platform, now give emigrants living in France, Portugal, Spain and the UK, a secure and efficient facility to pay cross-border bills in cash and to send money to their families in Africa.

WariPay have 25k POS in France, 23k in Spain, 4k in Portugal and 18k in UK. The West African diaspora in these countries can now use these WariPay points to pay monthly bills for their families in Africa directly from Europe at a lower cost and with 100% security.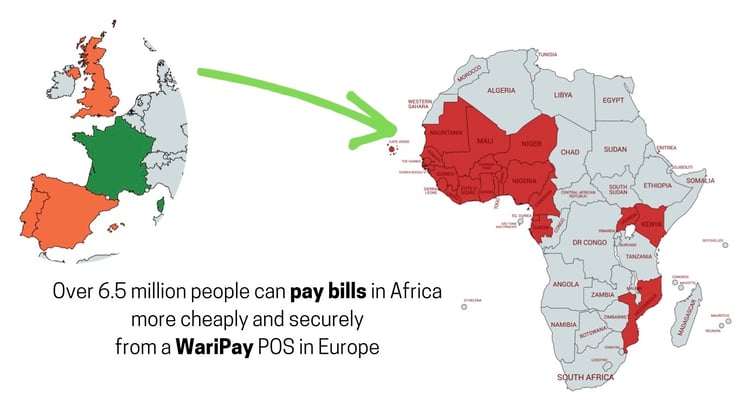 The Pipit cross-border bill payment system gives access to over 1,000 billers in 57 developing countries - many of these in Africa - so this new service should be welcomed by those migrant workers currently sending cash home through expensive traditional methods to pay family bills such as rent, education, water and electricity.
Pipit research shows that France in particular, is home to a large African diaspora; with 3 million people of sub-Saharan origin living there. Looking at Senegal, for example, €650 million is sent from France to Senegal every year, which represents 13% of Senegalese GDP.
We have also discovered that 4.5 million emigrants settled in France are unbanked; and that many of these people have very strong economic ties with their country of origin and play a leading role in reducing poverty. The new service resulting from Pipit's partnership with WariPay will help to eliminate the sometimes very high administrative costs associated with cross-border payments and funds transfer.
In fact, our service has significantly lower fees for the consumer, is traceable, gives peace of mind and ensures timely payment of essential family expenses.
Although the service will primarily appeal to unbanked migrant workers, the platform is open to anyone who opts to transact through cash, and offers the possibility to top-up an e-wallet, make online purchases or transfer money to a foreign account.
To use the bill pay service, the customer goes to his nearest WariPay point, pays for his bill with cash, the money goes directly to the biller and he is issued with a receipt. Transactions are 100% secure and the payment of cross-border invoices does not require high cross-border costs since the sum is paid directly from France, with a small administrative fee.
As a Social Impact Enterprise aligned with the UN's Social Development Goal 10 to reduce the cost of remittances to 3% by 2030; we see this service as a huge step forwards towards this goal by helping up to 6.5 million people to provide economic assistance to their families and their country of origin at a fraction of the cost currently charged for the same service.