Cash on Delivery (COD) is a transaction where payment for goods is made at the time of delivery. Although popular in some regions, COD is specific to particular countries and suppliers and it not available globally.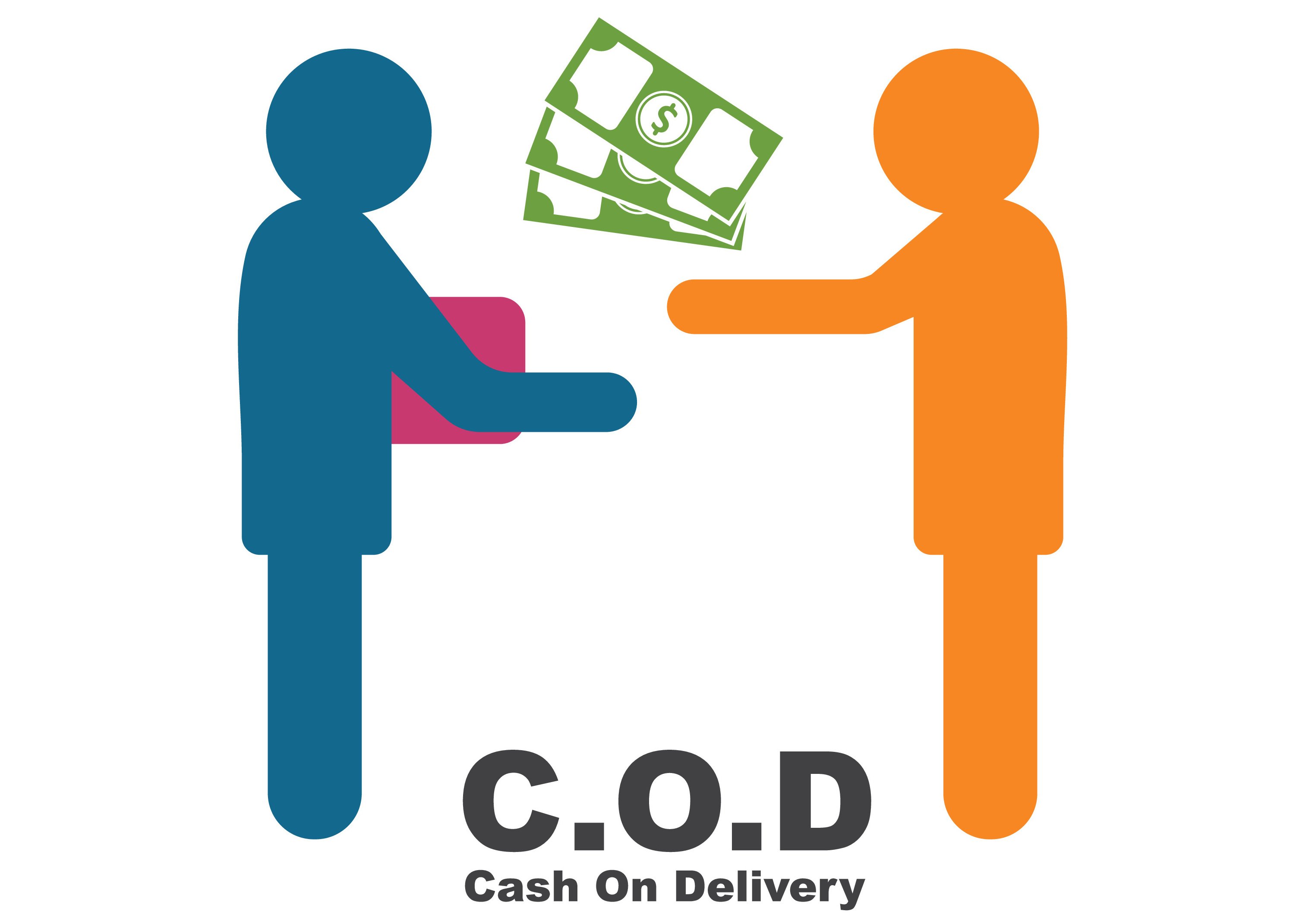 COD was the leading payment method preferred by online shoppers in UAE, Saudi Arabia, Jordan, Egypt, Morocco, Kenya, and other African countries, in 2019. More than 80% of ecommerce shopping in MENA countries is paid at the time of delivery. And according to Neilsen, 83% of consumers in India preferred using COD as a payment method for online purchases.
In Africa, Jumia reports that between 65 - 95% of all orders are paid using COD a percentage that varies according to the countries in which the e-retailer operates.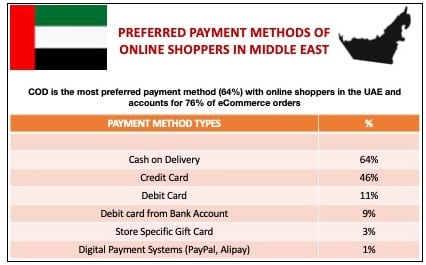 The COVID-19 outbreak this year however, is changing the payment sector, with online shopping platforms and regulators encouraging the use of cashless payment means during the pandemic. Their efforts are already showing results, as close to 2/3 of respondents to an April 2020 survey* reported having reduced their use of cash since the outbreak. Mobile money, card, and contactless payments are among the payment methods that are benefitting from consumers reducing their cash usage.
COD is challenging for Online Merchants
As cash is such a globally fragmented payment method, merchants who may be tempted to believe that cash is 'dead', would do well to remember that COD still makes up 7% of ALL PAYMENTS globally, and is often the only payment method available to many consumers.
It's also true that there are specific challenges associated with trying to operate with cash – most notably that it's highly market-specific, extremely fragmented, and subject to fraud; and for this reason, many retailers employ their own COD agents.
DISADVANTAGES for merchants:
Vulnerable to Losses – A real challenge with COD is that it makes the seller vulnerable to losses when the customer returns the product without paying for it. The merchant incurs the delivery and returns costs but doesn't get paid – this greatly reduces ROI. In India for example, where 72% of customers prefer COD – it is estimated that 40% of total COD orders are returned.
Negative review – Customers don't consider what happens when they return or cancel an order. But for an eCommerce merchant, returns are very often followed by a negative review or comment.
Fraud – Cash On Delivery is extremely vulnerable to fraud. As often there is no requirement to record customer information, the merchant is exposed and the COD agents are vulnerable to threat and attach while carrying cash.


So why does CASH ON DELIVERY still exist as a payment option?
Cash on Delivery emerged as an alternative payment method for rural areas and unbanked customers in developing economies. Given that COD almost totally favours the customer, there is no wonder that it has become the most popular payment method in many areas, and is acknowledged to have contributed to the phenomenal growth in eCommerce in India. **
Let's look at why COD is so popular with customers:
The customer pays only after they get the product in hand so there is no risk of loss of money if the goods do not arrive.
The customer can check the goods before paying. If it's defective or a different product has been delivered, it can be returned without payment.
Another big advantage is the customer is not dependent on credit / debit cards. This is useful in suburban or rural areas where card usage is limited, or if the customers do not own or have access to credit / debit cards.
Customers do not have to give any financial information, debit card / credit card details. This is a major motivating factor and the reason why lots of customers prefer COD over other modes of payment.
eCommerce merchants operating in markets where COD is an accepted and widely used payment method, need to understand these customer motivations before trying to move customers away from COD and reduce the high cost of COD to their business.
Given the popularity of this payment method it is natural for online merchants to be wary of making changes to their payment options and risk losing sales. There are of course ways to offset the high cost of COD returns, such as (1) analysing the reasons for the returns and fixing them at source, (2) increasing shipping charges for COD purchases, (3) calling ahead to arrange a definite time for delivery, (4) incentivising customers to pay online, to name but a few.
Customers want a simple online cash payment option
There is growing evidence though that consumers have started to think differently about payments and how they manage their money. A recent report by Paysafe Cash indicates that due to the pandemic, more consumers are now shopping online than ever before – many for the first time. It went on to say that "40% of consumers said they would shop online using cash if the checkout process was simple, and 36% of consumers said they would shop online more if they were able to pay using cash." ***
And according to Hootsuite research, the true potential of the online retail environment remains largely untapped in Africa, especially considering that 7 of the 10 fastest growing internet populations in the world are in Africa.****
Now is the time to diversify payment options at the checkout to both acquire and retain customers. Bearing in mind the reasons why customers choose to pay with cash, consider emerging alternative payment methods which still protect their privacy online, while also allowing them to continue to use cash as is their habit and preference.

Pipit pay-in-person is an alternative cash payment method which gives online shoppers the option to buy online but pay offline with cash at one of our Cash Network points across the globe.
Pipit pay-in-person offers COD customers an alternative cash payment option which does not require them to pass on any bank or card details or does not require them to share their personal information online - while still ensuring payment security for an eCommerce merchant.
* globalnewswire.com
**timesofindia.indiatimes.com
*** paysafecash.com
**** hootsuite.com